I LOVE all things
Heirloom Audio Productions
and was super excited to receive their newest audio theatre offering
In the Reign of Terror
for review. After reading about it and listening to the preview, I wanted my family to be able to listen together to discuss and learn, and as always,
Heirloom Audio
did not disappoint. The battle for religion is alive and real in the world today and
In the Reign of Terror
offers great insight to be used as both a Bible Study tool and Christian apologetics study with my high schooler. It is of the utmost importance to me that my children know what they believe and why and that they can defend their beliefs no matter what.
In the Reign of Terror
is a great place to begin this discussion. The two-CD set is divided into 22 tracks/chapters that tell G.A. Henty's story of the French Revolution -- the why, how, when, and what's next of life under the oppressive state of persecution for those of noble birth. Let me forewarn you: for over two hours of theatrical production, you will remain on the edge of your seat as you walk alongside a sixteen-year-old boy named Harry who has come to live with the Marquis family and serve as tutor and companion. Due to his service to a French noble family and the relationships he forges with them, Harry becomes an enemy to those in revolt when he chooses to remain with the family and offers his help in protecting those they love. Throughout the entire drama, JESUS is glorified as Harry and his friends rely solely on HIM. What we like about
Heirloom Audio
is that it is real and it is raw and it fairly depicts history. Unfortunately, not all characters in the story end with a "happily ever after" but GOD is magnified throughout. This is summed up best in the printable artwork (below) hanging in my kitchen as our daily reminder:
printable hanging in my kitchen as a reminder
New this year to the
Heirloom Audio
family is the
Live the Adventure Club
which offers a wealth of information and resources to help parents and grandparents teach, encourage, and inspire the children they love as they work to make a positive difference in their lives. You can sign up today for a free three-month trial offer and see for yourself how awesome it is. I like that you can bookmark a chapter making it easy to return to, mark when you finish a chapter in its entirety, and even signify a chapter as your favorite. Students can follow along with the audio drama by reading the script provided and can take a chapter quiz to test how much they are gleaning from the radio theater. These new resources are super cool, but there's even more. I really like the Inspiration Station that shares inspiring quotes, daily devotions, and a place to share prayer requests with a staff committed to praying over your needs. This added bonus makes
Heirloom Audio
even more family. I already knew how beneficial the Study Guides are to the audio dramas, but y'all, the Crash Course to the Constitution is PHENOMENAL and the history and grammar textbook resources they now share from the 1700s and 1800s are crazy helpful. You are definitely going to want to be a part of this Club.
I'm excited to be using the Study Guide (43-page pdf) as we listen together and I appreciate just how easy
Heirloom Audio
makes that for me. The Study Guide is divided into three sections per listening track -- Listening Well, Thinking Further, and Defining Words -- and includes expanded learning sections that take the people, places, or things from the audio drama one step further (think architecture, fashion, food).
Listening Well
asks basic questions to make sure the listener pays close attention and understands what is going on in the drama.
Thinking Further
offers an opportunity for hands-on learning as you explore maps and work on projects related to the drama -- including writing assignments PERFECT for high school students.
Defining Words
has students looking up words (both French and English) from the drama to make sure that you grasp their meaning. Expanded vocabulary anyone? It's perfect
!
The Study Guide also encourages students and families to read literature from the time period of the French Revolution (
A Tale of Two Cities
) and incorporates Bible study, as well. There are resources for additional study that make this perfect for the entire family of learners. Younger children may want to just listen to the story, older students and parents will want to dig into the surrounding history. It's the perfect tool for all.
You know, we've listened to and learned from each of the audio dramas that we've been able to review (
Under Drake's Flag
,
In Freedom's Cause
,
With Lee in Virginia
,
The Dragon and the Raven
,
Beric the Briton,
and The Cat of Bubastes).
and
each one just gets better and better. Each time we finish one, I think there's no way they can get any better than this. Yet it always does.
Heirloom Audio Productions
offers an unsurpassed quality of Christian entertainment that is sure to bless families with children of all ages. Heroes that you can count on to share moral values, strong character, and uphold the highest standards of integrity are provided in each audiodrama. You can feel good about what your children are listening to with
Heirloom Audio Productions
.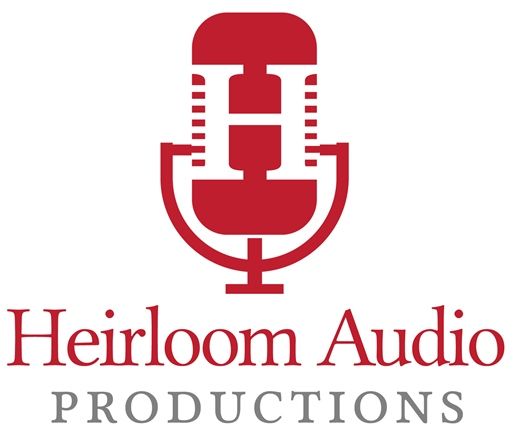 For more information about this drama or any of the others lovingly produced by
Heirloom Audio Productions
, please visit the following Social Media sites:
Instagram: @HeirloomAudioOfficial
Did I mention that I love Heirloom Audio? Really, y'all, their passion for "igniting the next generation's love for CHRISTIAN history" is a phenomenal way to do life. THIS is why we homeschool. Won't you join us on the journey?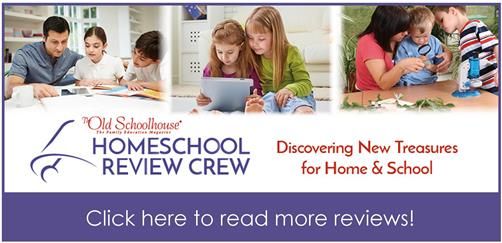 Pin It Now!