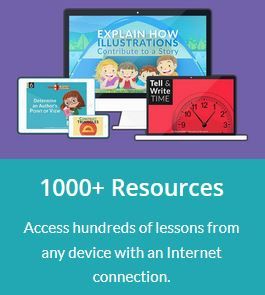 One of the things that I like about reviewing for the Homeschool Review Crew is getting to take a first-hand peek at a wide variety of curriculum and learning supplements.

Educeri . . . Educeri a division of DataWORKS

is an online resource for students in Kindergarten - 12th grades with lessons that range from

learning to tell time

to

analyzing informational texts

. For purposes of review, we were given twelve months of access to the

Educeri Lesson Subscription Service

which includes all lessons in all subject areas for all grade levels. How cool is that? There are over 1,000 lessons available for you to use in Math, Language Arts, Science, History, Art, Music, and P.E. and they have all been given the seal of approval by a group of talented educators, grammar snobs, and math nerds

(their words, not mine)

whose goal is to help teachers by providing stellar educational materials that can be used anytime, anywhere. Now I don't know about you, but I can use all the help that I can get these days. I find that each of my children learns in such a different way. It's great to be able to utilize ready to teach lesson plans that speak to them on an individual level.

While

Educeri

offers lessons for students of all ages and my Crewbies have been reviewing every aspect of it, at my house we only have high schoolers

(did I really just say that? Wow

!

Where did the time go?)

so I headed right on over to the high school portion of the website as soon as I logged on. The folks over at

Educeri

really do understand that home educators are busy as they multi-task through their days, so they make it super easy to find exactly what you need to make schooling easier at your house. You can quickly search lesson plans by grade level, subject area, and topic and you can mix and match lessons within the levels to customize study and activities for your family. Since history is our all-time favorite subject and there's a huge election underway, I was excited to find a lesson that traces the principles of democracy in historical documents. This series of slides (17 slides with multiple components to each one) is designated a 10th grade level, but was spot-on for both my sophomore and my senior. It begins with a guided practice that shows students what is important as they read and fill in a graphic organizer. Students can use marking tools to highlight, underline, write on the slide directly, or erase

(marker tools shown below in the pink box in the top right corner)

. There are fill-in-the-blank questions to be answered but students are given an opportunity to think through and formulate their responses before the correct answers pop onto the screen

(red print in picture below)

. The lesson ends with a series of slides that bring it full circle as it points out why this is relevant to us today. This attention to detail is refreshing as relevance is key for my daughter. She needs to see that what we are learning has a point in the grand scheme of things.
Another of the subject areas that I found most beneficial to my children is the English Language Arts section. There are some great reference lessons available for high schoolers here. From mastering basic punctuation to learning to critique/analyze/interpret/evaluate literary devices such as tone, rhetoric, point of view, and theme, the wealth of information presented in an "easy-to-understand and connect with" manner is simply a treasure trove. A series of twelve slides helps students learn to
Evaluate the Influences on American Literature from 1620 to 1800
which brought about great
ah-ha
moments for my girl as she begins to grasp the relevance of reading literature through the eyes of the historical period in which it was written. Pairing that with a lesson on the
Contrast [of] Themes, Styles, and Trends in American Literature
was priceless as she could see the correlation of books she's heard of and books she's devoured -- a meeting of the old and new, if you will -- through discussion of
Brave New World
,
1984
, and
The Hunger Games
and how subjects trend in literature.
What makes
Educeri
particularly interesting to me as a homeschool momma is the fact that I can pick lessons that my kids need/like, set it up for them to begin, and walk away knowing that they are receiving thorough instruction that is completely self-guided. They don't need me to stand over them to make sure they learn. I like that and they do, too. There's definitely a vein of independence that runs through my household. How about yours? Another bonus of
Educeri
is the fact that there is no annoying background music playing and students can focus on what they are reading/learning.
For even more information about how you can best utilize
Educeri
in your homeschool, check out the rest of the Crew Reviews and visit the following Social Media sites: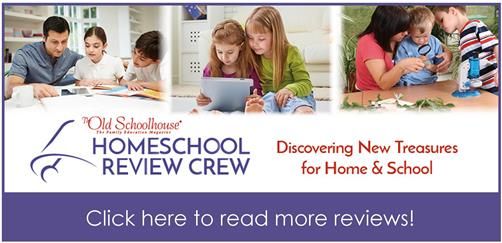 Pin It Now!