Our kids are connected. Through a HUGE variety of social media opportunities, they are connected to this world in a BIG way whether we realize it or not, whether we approve or not. The power of words, the power of good and evil, is at their fingertips through email, apps, and the internet in a way that we often don't even understand. I work with young people on a daily basis. I serve as Preschool/Children's and Middle School Minister at my church and I have four children of my own. In a recent lesson about pursuing excellence in our conversation, I had the middle schoolers list all of the different ways that they can communicate elecronically with one another. In about 2 minutes, they had listed over 26 ways that they chat with each other. And I'll be honest . . . some of those I'd never even heard of.
Our kids -- kids of ALL ages -- are connected in ways that we don't even get. And they need our help to keep them SAFE. An
Annual Subscription
to
Kids
Email.org
offers a great way to do just that. Now, more than ever, we MUST do our due diligence to protect our kids from themselves, from each other, from the evils of the world. It is absolutely, positively imperative that we do so -- and it's NEVER too early to begin.
This summer I helped out at a local elementary school with a Literacy Boot Camp for 3rd grade students. You know what? EACH and EVERY ONE of those students has an email address and uses it on a daily basis to log into educational software. They aren't the youngest children to do so either. As technology comes marching into our lives, it affects our kids. There is no hiding them from that fact, but we can help them to embrace it in a safe, controlled environment that offers accountability NOW so that they will not misuse or abuse it as they grow up.
KidsEmail.org offers a completely customizable way for children/teens to learn how to connect with the world around them. From login screens that are teen- or child-appropriate to friendly graphics on the emails, there is a cool factor that makes this email fun. And believe you me, a cool factor makes all the difference in the world of a pre-teen/teen.
Aside from the cool factor, the SAFE factor is the biggest deal of all. With
Kids
Email.org
not just anyone can connect with your child.
Kids
Email.org
puts YOU in control of who has the right and privilege to be a part of your child's world and online presence. First, all of those who SEND email to your children must be APPROVED by YOU. Here's how that works:
If an email comes to your child from someone that you have not approved, they get a message that lets them know that your precious one is only allowed to receive email from approved senders. They are immediately notified that the email will be delayed until the PARENT has been able to review and approve your message:
You are simultaneously notified that someone has tried to email your child and they are not on your approved list. Maybe it's Great Aunt Gertrude and you simply forgot that your precious one shared their email address with her at the big family reunion so you can quickly approve the message as a one time thing OR you can approve Great Aunt Gertrude and add her to the contact list so future emails go through as well. Maybe it's a random spammer and you have no intention of letting them chat with your precious one. If so, you can opt to reject the message.
Once you have approved the message and/or the sender, your sweet angel can respond and enjoy visiting safely online. How cool is that?
And that's just the beginning of how you can help your child be safely connected. Each email sent from the

Kids

Email.org

account lets everyone know that any response will be "automatically evaluated for appropriateness." Parental Accountability means that YOU decide who/when your child emails and who/when your child can be emailed. It also means that YOU can opt for a copy of EVERY email sent and EVERY email received to be sent to your own email address. It means that YOU decide IF your child can send/receive pictures or attachments -- and to/from whom. This insures there are no surprise images popping up to scare your child or cloud their judgement. It's all about being accountable to what we say and do and we all need that. Additional control settings allow you to set up time restrictions so that kids don't access email during specific time periods like when they are supposed to be working on school, or at church, or quietly tucked into their bed AND give you access to all activity logs so that you can see EVERYTHING being done through email. You can see when your child logged in and when they sent (or tried to send) emails out. YOU can also flag certain words as unacceptable and help keep the heart of your child pure. If you notice problems with following the guidelines you've set and discussed, you also have the option of setting a "time out" from technology. You can make it so that your child can't access their email for a certain period of time

(decided on by you)

or even until a specific date has passed

(like Christmas

!

)

.

Now, is this an absolutely foolproof way for your kids to be connected? No, but it's as close to foolproof as I've seen. I know you want what's best for your children and that means keeping them safe while they learn to function in this world we live in.

Kids

Email.org

makes it easy to do both and you can try it out for FREE. There's nothing for you to lose and everything for you to gain.
For even more information about keeping your children SAFE online. please visit the following Social Media sites:
It's just that easy. So, seriously, mom . . . what are you waiting on?

I was given the opportunity to review
Kids
Email.org
as a member of the
H

omeschool
Review
Crew
.
You can check out the
Crew Review
and see
what other members of the
Homeschool
Review
Crew
thought
of this and other puzzles as well (or just click on the banner below.)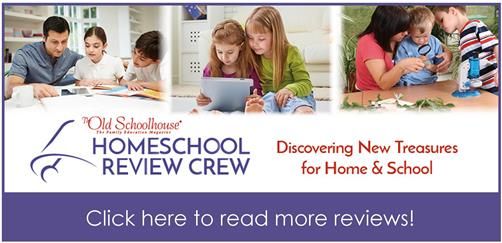 Pin It Now!