"For we are GOD's Masterpiece. HE has created us anew in CHRIST JESUS, so we can do the good things HE planned for us long ago."
Ephesians 2:10
Last year I had the privilege of
reviewing Volume One
in Apologia's
What We Believe
Series. Not only did we use it in our homeschool studies, I also taught from
Who is GOD? And Can I Really Know HIM?
on Wednesday nights to my Middle Schoolers. It was a great fit for our family AND for my kids at church. We ALL learned so very much and I couldn't wait to teach Volume Two:
Who Am I? (And What Am I Doing Here?)
.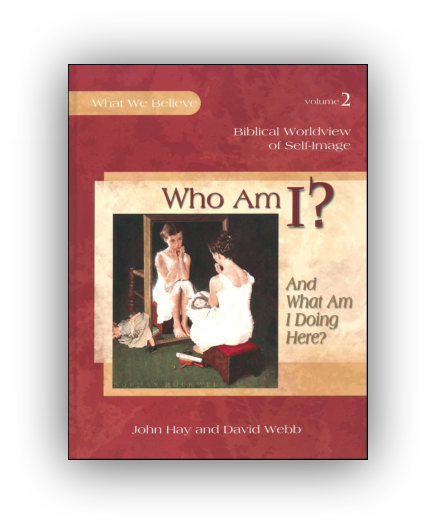 Who doesn't struggle with self-esteem and self-image issues? Growing up is hard work -- and unfortunately it is getting more and more difficult with each passing year. Children are facing incredible challenges as they strive to honor CHRIST everyday. What a wonderful thing to know that I can help equip my kids through the pages, stories and Scripture found in
Who Am I?
It has been an outstanding addition to our daily studies.
I have been using (and enjoying) the entire set of the

Who Am I?

curriculum components and recommend them to you as well. The 262-page hardcover textbook is beautifully illustrated (with lots of Norman Rockwell -- my absolute FAVORITE!) and is easy-to-read and understand.
To get us started, I chose to follow the Lesson Plans found in the Notebooking Journal (248-pages of hands-on activities including mini books to make, puzzles to work, review questions and additional books and songs to go along with each Lesson). I read aloud many of the daily lessons, but we use the Audio CD for the stories that accompany the Lessons. These stories introduce my children to children their own age in other parts of the world and explain the different religious beliefs that they follow. This has been a great discussion starter for us and has given us the opportunity to really nail down what we believe as Christians
.
While my 12-year-old son has enjoyed the Notebooking Journal, my 10-year-old daughter has claimed the Coloring Book as her very own. There are coloring pages to go along with every lesson and they have helped to keep her focused on what I'm reading (or on the story that she is listening to). She is NEVER still so the pages of the coloring book have been a life-saver. Not only is she enjoying the coloring, she is retaining more than usual. That's a win/win for our school day!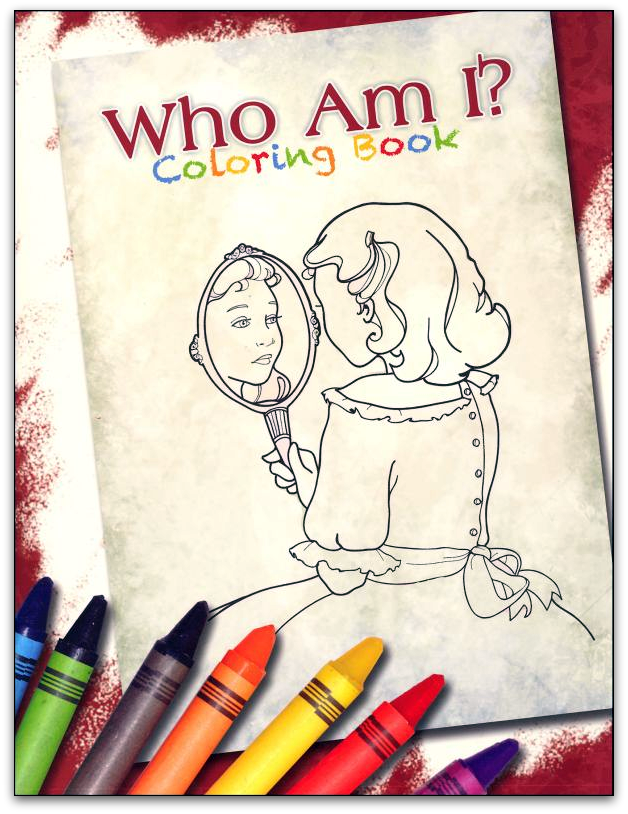 The BIG IDEAS covered in
Who Am I?
include:


What Are We Doing Here?


What Will You Make Today?


What's On Your Mind?


Can You Trust Your Feelings?


Will You Choose Wisely?(Click on the link and read the entire chapter for yourself!)


How Will You Run the Race?


What Kind of Fruit Are You Growing?


Who Do You Think You Are?
Read more of the details in the Table of Contents.
Volume Two of the
What We Believe
series,
Who Am I? (And What Am I Doing Here?)
is available from
Apologia
for $39.00 and can be purchased
here
. The Audio CD is only $19.00 and has proven quite valuable in our school day. The Notebooking Journal is $24.00 and the Coloring Book is $8.00 We have enjoyed using ALL of these great resources in our studies.
Additional resources are offered FREE of charge with your book purchase — Teacher Helps and Notebooking Pages can be downloaded and printed out for both you and your students benefit. A password included with your book will grant you access to that special portion of the
Apologia
website. I have once again enjoyed studying these TRUTHs with my children and look forward to continuing the series. We've used it both at home and at church with my Middle Schoolers. This truly is a MUST-OWN book/series for every family!
I am MOST DEFINITELY an Apologia fan! The Science textbooks are phenomenal. The homeschooling books are encouraging. The Biblical Worldview studies are exactly what I want my children to know and understand before they leave home. Apologia has my vote of confidence!


~~I was given the opportunity to use and review Apologia's
Who Am I?
as a member of the
TOS Homeschool Crew
. The opinions stated are mine and mine alone. I was not paid to share my thoughts and feelings with you. You can check out the
Crew Review
and see what other members of the TOS Homeschool Crew thought of
Who Am I?
HERE
.~~
Pin It Now!