I like to be organized (yes, my calendar IS color-coded) and I like to have a plan, so I'm working on getting my life back together again after a crazy, crazy year of activity. We've married a daughter and graduated a son and been involved in some pretty big events in our community this school year and I'm feeling the need to slow down and get organized. There are piles of stuff in my house from where I walk in the door and place the things I needed for one activity down -- just to pick up the things I need for the next activity and turn and walk right back out the door. Please tell me you get where I'm coming from? In order to make life happen, I realize I need "easy." I need resources that come right alongside wherever I am and step into how we do life.
Homeschool Buyers Co-Op
offers an "easy button" resource for moms and families in its
Homeschool Planet
that does just that. It steps right into life and holds my hand. I fell in love with
Homeschool Planet
when we
reviewed it a few years ago
and I shared the nitty-gritty of how it all works with you. Now I'm reminded just how much of a friend it is and I want to share some of the newest features offered
(ready-made lesson plans, anyone?)
and what parts I'm better utilizing now to help me stay sane. How's that sound with you?
It's summertime so that means we are taking a break from the day-to-day of homeschool lessons which gives me ample opportunity to make some plans for how we are going to attack next year. For the first time in forever
(can you even read that without singing it?)
there will only be one scholar at Long Leaf Academy -- and boy, do we have work to do. Accessible from my my computer and from my iPhone (through an on-screen icon),
Homeschool Planet
offers me a world of planning right at my fingertips. Not only is it super easy to sit down and map out the daily subjects that must happen to keep her on-track for graduation, the new
Lesson Plan Marketplace
offers TONS of ready-made lesson plans for a host of curriculum. There's stuff there for all grades, all ages, all subjects, and all of your favorite product families. [And for the rest of this month, when you sign up for a FREE one-month trial, you'll get a FREE lesson plan.] The best part is that when you buy a lesson plan, the work is done for you. You simply answer a few questions (like who is this for?, when do you want them to begin?, how often do you want them to do this subject?) and
VOILA
!
-- lessons are planned and scheduled and ready for my girl to get started. That's one of the hardest parts for me -- planning out the who, what, where, when. I chose lesson plans for a grammar curriculum that we own and
Homeschool Planet
did all of the work. When she signs in to her portion of
Homeschool Planet
, she knows what to do and what pages to complete so there is no guesswork and no excuses. Perfect for my quest of easy.
A great tool for moms who want to get it all together,
Homeschool Planet
offers an individualized planner experience. Yes, I like that I can choose my theme and color scheme, but even more than that, I like that I can see the weather forecast, read an inspiring quote each morning, be reminded of how much GOD cares for me through a daily Bible verse, organize my family to-do list (and make sure they have it in their possession by printing it out or sending it digitally to their phone through text or email), AND even keep my shopping list current (and text it right to my phone) -- all on the same screen. How cool is all of that? THIS year, I'm even utilizing the Reading List because I've got a stack of books that I need/want to read. Some are ministry-related, some are school-related, some are just for fun. The Reading List is helping me to make a plan and stick with it. It is helping take the overwhelming out of my life.
Y'all, there is SO MUCH good over at
Homeschool Planet
. You simply MUST check it out for yourself. You're going to be absolutely floored. You can find out more about this most wonderful, MUST-HAVE resource for your homeschool by checking out the following Social Media sites:
I was given the opportunity to review
Homeschool Planet
from
Homeschool Buyers Co-Op
as a member of the
H

omeschool
Review
Crew
.
You can check out the
Crew Review
and see
what other members of the
Homeschool
Review
Crew
thought
of this curriculum and other resources we reviewed (or just click on the banner below.)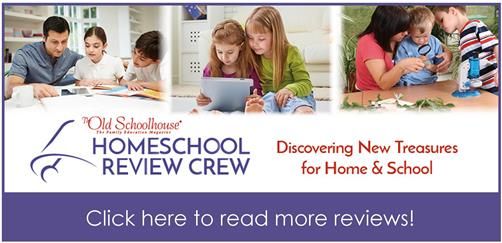 Pin It Now!