Christmas is coming, the goose is getting fat.
Please put a penny in an old man's hat.
If you haven't got a penny, a ha'penny will do.
If you haven't got a ha'penny, GOD bless you.


That's one of the first Christmas songs I remember learning in school and I begin singing it about this time every year. As decorations and lights and trees and yard art hit the aisles at stores I frequent, we begin to turn our hearts toward Christmas. Christmas is coming! This year, we've had the extra privilege of adding a treasury of Christmas stories to our preparations for the holidays with Todd Wilson's newest audio books.
The Familyman's Christmas Treasury - Audio Collection
(also available separately as
Digital Downloads
) offers six stories to help you and yours prepare for Christmas. Additional stories are available. Written by Todd Wilson (aka
The Familyman
) and read by master storyteller Jim Hodges, these charming stories will warm your heart and touch your soul. For purposes of review, I received the digital download set and one physical CD. The quality of both is wonderful.
The stories that make up the audio collection are shared below. I thought it would be fun to give you a brief synopsis of each one and a Bible verse that GOD placed on my heart as I listened to them. I count it all joy when GOD speaks to my heart through HIS Word as I go about my day-to-day. Don't you?
Book One: Cootie McKay's Nativity (31 minutes) When old Mrs. Nichols takes out the town nativity with her car, Cootie McKay comes to the rescue with a most unique version of his very own that brings the birth of JESUS to life and reminds us that JESUS is alive

!

"JESUS looked at them and said, "With man this is impossible, but not with GOD; all things are possible with GOD." Mark 10:27
Book Two: Captain Chaos and the Manger Blaster (19 minutes) Jason finds out the chaos that ensues when we remove the manger from Christmas and JESUS from our lives. "In HIM was life, and that life was the light of all mankind. The light shines in the darkness, and the darkness has not overcome it." John1:4-5
Book Three: The Stranger (18 minutes) Sam and his family learn the true meaning of Christian hospitality when they welcome a stranger named Jessie into their home on Christmas Eve. "Be not forgetful to entertain strangers: for thereby some have entertained angels unawares." Hebrews 13:2
Book Four: The Bishop's Dream (20 minutes) Bishop Nicholas learns about the modern-day celebration of the birth of CHRIST and cries over the replacement of JESUS with the activities of Saint Nick. "For we do not preach ourselves but CHRIST JESUS as LORD, and ourselves as your bond-servants for JESUS' sake." 2 Corinthians 4:5
Book Five: Harold Grubbs and the Christmas Vest (13 minutes) Isaac learns that GOD can change even the hardest of hearts because the CHILD that was born in the manger was also crucified on the cross. "Therefore if any man be in CHRIST, he is a new creature: old things are passed away; behold, all things are become new." 2 Corinthians 5:17
Book Six: Gladys Remembers Christmas (23 minutes) Gladys hates Christmas until she's forced to look through boxes of old Christmas decorations long hidden away in her father's attic and comes face-to-face with sentimental memories when she finds the family's long forgotten creche. "And she brought forth her firstborn SON, and wrapped HIM in swaddling clothes, and laid HIM in a manger; because there was no room for them in the inn." Luke 2:7
Book Seven: The Secret of the Snow Village (21 minutes) The streets of grandmother's tiny snow village come to life as Katherine searches for JESUS. "This will be a sign to you: You will find a baby wrapped in cloths and lying in a manger." Luke 2:12
Book Eight: It's Called Christmas (27 minutes) What happens when Christmas is erased? Does JESUS disappear? How do we stop the madness? "For unto us a child is born, unto us a son is given: and the government shall be upon his shoulder: and his name shall be called Wonderful, Counsellor, The mighty God, The everlasting Father, The Prince of Peace." Isaiah 9:6
Fun stories that grab your attention, the books from this Christmas Treasury collection offer much fodder for discussion. Todd Wilson writes with a relevant passion to share JESUS that speaks to children and adults alike.
You can connect with The Familyman Ministries through the following Social Media Sites:
Facebook
Twitter
Instagram
Pinterest
Google +
Blog
Treat yourself and those you love to this treasure. I can't wait to share these stories over and over with friends and family in the months to come because Christmas is coming. It's on the way. May GOD bless you as you prepare and anticipate HIS coming.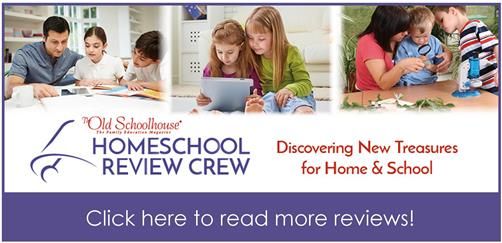 Pin It Now!