Years ago, my mother-in-love gifted us with a set of books that shared the inspiring stories of Christian heroes and missionaries and we all fell in love with them. We've enjoyed reading quite a few titles from
YWAM Publishing
ever since and were super-excited to read
Heroes of History -- Milton Hershey: More Than Chocolate
and use its corresponding
Digital Unit Study
this semester. This Heroes of History book (192-pages, softcover) tells the rags-to-riches story of a Mennonite farm boy from Pennsylvania who refused to give up on his dream despite failure, hardship, and family members who didn't think he could succeed. Even more than a rags-to-riches story, though, the life of Milton Hershey shares a strong testimony of faith and the willingness to do what GOD calls you to no matter the consequence.
The kids and I had absolutely no idea how the good ole chocolate bar came to be -- and we were shocked and amazed at just what it took to find the perfect combination of ingredients for Mr. Hershey to consider it ready to sell. How perfect to begin reading all about this candy adventure as we stuffed Easter eggs for the church Eggstravaganza. And to think that all of the candy we eat today started as "novelty" ideas many, many years ago. Reading the historical tale of Milton Hershey has given us all a new appreciation for sweet treats -- and has us reading labels to see how many of our favorites are actually Hershey brand. Isn't it fun when literature and real life collide? Having read this book makes our visit to the HUGE Hershey store in Chicago last Spring even more special.
Did you know that Hershey's chocolate drops were originally called Sweethearts? Isn't that the coolest name? Do you even know what a Hershey chocolate drop is? Today we call them Kisses and they come in a multitude of varieties with fillings and coatings galore, but they started out as penny candy and were each individually wrapped by hand. Interesting facts that make learning fun -- and require that you purchase a bag or two to munch on while you study.
Reading the book together has been great, but being able to take learning even further is a real treat. What I especially love about
YWAM Publishing
is that they create
Digital Unit Studies
that direct us to want to study even more. Beginning with Key Quotes and offering Review Questions for each of the 18 Chapters (with answers in the back), the 71-page
Unit Study Curriculum Guide
is the perfect tool to turn a book into a literary unit. My kids were beyond excited as they compared Milton Hershey's tour of Chicago and visit to its World Exposition with our trip to Chicago last year. It is super-cool to know that we've walked where he walked and visited the very same buildings where he was selling his first candies from a push cart.
The
Digital Unit Study
makes for the perfect companion as you relate history to the world around you through essays, collections, vocabulary, social studies (and geography lessons), and community links. Milton Hershey was generous to a fault and made significant improvements in his surroundings as he gave back to his community. He treated his workers as family and founded a school for boys that poured LIFE into those less fortunate. We are encouraged to give back to our community as well and to remember to speak LIFE to those around us.
We are working on our vacation plans for this summer and trying to figure out how to include a "side" trip to Hershey, Pennsylvania. And this is just the tip of the iceberg. We've used the book
Heroes of History -- Milton Hershey: More Than Chocolate
as our starting point but combining it with the suggestions in the
Digital Unit Study
are adding a new dimension to our living history. I highly recommend all things
YWAM
to you and yours.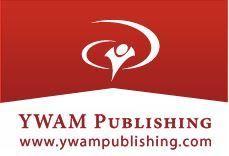 For more information on finding quality literature for your study of
Heroes of History
and
Heroes of the Faith
, please visit the following Social Media sites:

I was given the opportunity to review YWAM Publishing as a member of the
Schoolhouse
Review
Crew
.
You can check out the
Crew Review
and see
what other members of the
Schoolhouse
Review
Crew
thought
of this and other products as well (or just click on the banner below.)

Pin It Now!