We were introduced to the fabulous
Maestro Classics
a few years ago and have had the overwhelming privilege of listening to their classical music stories and sharing them with you ever since. We've reviewed several titles to date, but this new one is my absolute favorite. Brand new and just in time for our Christmas celebration,
The Nutcracker
has arrived and I am so glad it is mine. Ah,
The Nutcracker
!
Now, I don't about you, but we have been fans of Tchaikovsky's beautiful
Nutcracker
for just about forever.
The Nutcracker
is a huge part of our Christmas tradition. We've watched several film versions together and seen the ballet performed live on multiple occasions. The sweet story is perfect for kids of all ages as there is truly something for everyone. Life-sized dolls, evil mice, dancing candies, waltzing flowers, toy soldiers, and exquisite snowflakes mixed with drama, laughter, music, and ballet make for exciting entertainment. My girls adore the lovely Sugar Plum Fairy and my boy loves the hero found in the Nutcracker.
(It is actually what began his fascination with and subsequent extensive collection of Nutcrackers in all shapes and sizes.)
To say that the Nutcracker has impacted our hearts and lives would be an understatement. We are super-excited that
Maestro Classics
has offered us this newest audio version to hum and dream and dance along to this Christmas.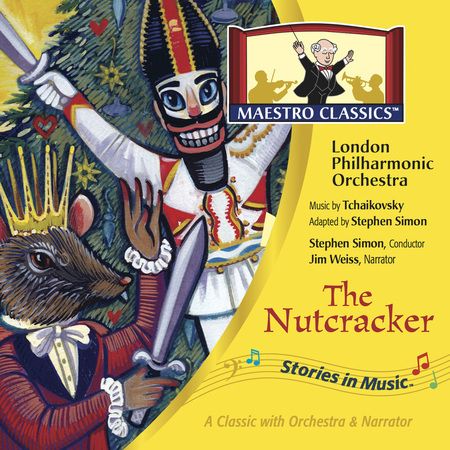 Pairing exquisitely performed music by the London Philharmonic Orchestra with exciting narration by Jim Weiss, listeners are invited to step into the story of
The Nutcracker
from the moment you arrive at the family Christmas party until Clara awakens on Christmas morning. The narration clearly describes the wonders of the evening and explains what is happening in the story of Clara and her Nutcracker Prince while leading us to listen carefully for the emotion in the music itself and teaching the terminology of dance along the way.
When you visit the
Maestro Classics
website, you might find that these beautiful classical music pieces are targeted to younger children in order that they might gain an appreciation of serious music at an early age, and that is great, but don't let it fool you. While 5- to- 12-year-olds will definitely fall in love as these stories come to life, the 14-, 16-, and 47-year-olds at my house LOVE
Maestro Classics
, too. We enjoy listening to these CDs and even studying through the Curriculum Guides together. And by "we" I do mean all of us. I am as fascinated as my children while we listen and study and enjoy.
When
The Nutcracker
CD arrived at our house, I took it straight to the vehicle as we were heading out for the day. With just a little under an hour of playing time, it was the perfect accompaniment to our afternoon of errands and activities. I like for us to have a chance to simply listen along to the musical story before we delve into the technical aspects of it. We listen, we discuss, we soak it all in and give the music time to really pull upon us. This way, my children's interest is piqued and I am able to begin to set the stage for future study. After listening through on our drive around town, the CD made its way inside where we can play it again and again as we fold clothes, prepare meals, live life.
There are 21 tracks on
The Nutcracker
CD and an accompanying 24-page Activity Guide breaks the production into Acts and Scenes, teaches the History of Ballet, shares information about the harp, introduces the reader to Tchaikovsky, and includes a Word Scramble and Crossword Puzzle. Although we don't make a formal study of the Activity Guide, both the Eagle Scout and the Princess enjoy reading it through. This sets the stage for the formal study I am putting together for the month of December -- perfect for our Christmas tradition.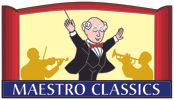 Maestro Classics
generously offers FREE
Curriculum Study Guides
for all of their musical works that can be used as great Unit Study material to correlate to your listening CD. The Curriculum Study Guide includes links for Science, Dance, Health/Fitness, Nutrition, Geography, History, Math, Music, Art, and Language Arts. I am excited about this and can't wait to further explore it with my children as we continue listening to
The Nutcracker
CD.
I'm thrilled to begin bringing a little of the Christmas spirit into our home early through
The Nutcracker
and know this is a production we will listen to year-round.
Maestro Classics
has quite a few selections to choose from, so be sure to stop by and see which ones your family will enjoy most. As a matter of fact, in honor of tonight's first game of the World Series, the Casey at the Bat CD is on sale right now for only $5. That's an incredible deal and for a WONDERFUL production. WE loved it

!
This is the perfect time to stock up for Christmas presents and stocking stuffers. I encourage you to read the company's Mission Statement so that you understand the JOY with which they invest in our children and our grandchildren. What a beautiful gift for us all.
You can further connect with
Maestro Classics
via the following Social Media links:


Pin It Now!