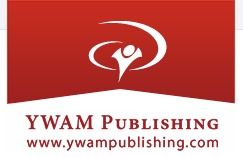 YWAM Publishing
has been a family favorite for several years now. We've enjoyed reading books about our heroes -- of the faith and of history -- and have used their books as supplements to our studies for many years on this homeschooling journey. We've read books about missionaries -- both modern day and long ago -- and books about prominent historical figures. It's been a pleasure adding
YWAM Publishing
books to our reading repertoire, and the book for this review was no exception.
With a Presidential campaign in the forefront of all news, it is refreshing to be able to read about candidates who are unashamedly Christian. I want my children to be able to make informed decisions and carry on meaningful conversations about current events. This review has given them confidence to express their opinions and has helped them learn to separate fact from fiction as they watch the media portrayal of at least one specific candidate.
Ben Carson: A Chance at Life
(A
Heroes of History

Book
) by Janet and Geoff Benge and a
Unit Study Curriculum Guide
is the perfect complement to today's news. Ideal for students ages 10 and older,
Ben Carson: A Chance at Life
offers a biographical look at the life and struggle of the prominent neurosurgeon and encourages students to hold fast to their dreams. As an added bonus, it has given my children much to think about as they logically assess fairness
(or the lack thereof)
and accuracy in reporting.
For purposes of review, we received both a copy of the softcover book (192-pages) and a CD of the
Unit Study Curriculum Guide
(currently available in both physical and downloadable formats). The book is divided into 18 chapters that explain the life and struggles of Dr. Ben Carson and share his testimony of faith. It is a most interesting read as it encourages students to step out of their comfort zones and really apply themselves to study hard and work to make a difference in the lives of those around them as he did. Beginning with a lonely 8-year-old boy struggling with the disappearance of his father from his life, moving through tough times in middle school and high school, and continuing through his retirement from Johns Hopkins in 2013, the story of Ben Carson inspires. As soon as the book arrived at our home, I turned it over to the Eagle Scout and the Princess to begin reading. The Princess has found Carson's middle and high school struggles to be of particular interest as she currently walks through some of the very same issues. Although it does not discuss Ben Carson, Presidential Candidate, what perfect timing as the Presidential debates were underway. We've enjoyed discussing the chapters together as my children read and comparing what they know to be true with what mainstream media outlets would have you believe.
The
Unit Study Curriculum Guide
offers additional information about Ben Carson and presents Overview Study Guides for small groups, classroom use, and homeschool students. There are author bios and bonus materials like crossword puzzles and character word searches, but the meat of this Curriculum Guide is the Unit Study itself. 73-pages of Key Quotes to be memorized and suggestions on things to collect and display related to the life of Dr. Ben Carson
(we started our collection with his book and movie)
; vocabulary and comprehension questions for each chapter of the book
(answers included)
and scores of Essay and Research Topics, Creative Writing Assignments, hands-on projects, maps, a timeline, and art projects that bring his story to life all work together to make this much more than "just a book." The Princess is currently involved in an in-depth study of the state of Michigan and the Eagle Scout is creating a game to test eye-hand coordination. Once again, we have been able to use a great book as a starting point for a series of life lessons. What a fantastic way to start a new school year
!
YWAM Publishing has given me the tools needed to make learning inspired. We have not only read
Ben Carson: A Chance at Life
, we have turned it into a learning experience that will last us this entire semester.
For more information on finding quality literature for your study of
Heroes of History
and
Heroes of the Faith
, please visit the following Social Media sites:

I was given the opportunity to review
YWAM Publishing
as a member of the
Schoolhouse
Review
Crew
.
You can check out the
Crew Review
and see
what other members of the
Schoolhouse
Review
Crew
thought
of this and other products as well (or just click on the banner below.)

Pin It Now!