My walking partner and I were discussing our girls recently and talking about what they wanted to "be" when they "grow up." We agreed that an unfair amount of pressure is put on kids as they finish high school and move into the next season of life. It is so hard to really KNOW what you want to do FOREVER and know how to plan accordingly when you've been busy learning the required basics for credit in high school. I was interested to get my hands on a new resource from
Apologia Educational Ministries
called
Internship for High School Credit (Practical Help to Explore and Direct Your Career Plans)
to see if it might help me help my children.
I was even more interested in the
Internship
book after receiving a midnight text from one of my married daughters asking
"what do you think I would be good at career-wise?"
Oh, my stars -- the pressure. I understand where she's coming from as she tries to make wise decisions about life. I know that the average college student changes their major at least once, but usually two or three times as they find their place. I can't help but think that there must be a better way to see what you like and explore options through high school -- and what a bonus if you can use that time of career exploration to also earn high school credits for your transcript.
That's exactly the benefit that
Internship for High School Credit
offers homeschooling families. Written directly to the student in a conversational tone,
Internship for High School Credit
is a 99-page spiral-bound book that specifically explains what an internship is and how it can be of benefit to students. Families are walked through the process of finding and completing a high school internship or two and students learn how to write resumes and introductory letters (we used to call them
cover letters
) while also developing their strengths and improving their weaknesses. What I really like here is that the entirety of the book focuses on the GOD-given talents and strengths that each person possesses. Students are encouraged to find their passion and explore how GOD would have them use their gifts.
Way back in the day, I taught courses titled Interview Preparation and Job Preparation at a local technical college. I was in charge of teaching students (mostly adults entering the work force after a long absence) how to create a resume that would get them an interview and how to present themselves once they were invited to interview. This included information about what to take with you to an interview and what to wear. We also covered the business basics of thank you letters after an interview has been completed.
Internship for High School Credit
combines all of those things in such a way that allows my high school junior to be prepared now instead of later.
The bulk of the book serves as a workbook for her to set goals, track hours, and follow-up with career shadowing experiences through question-and-answer sections and fill-in-the-blank charts. There's even a section that tells me how to help her choose the appropriate place to intern, how to document the completed internship on her transcript, and how to assess a grade and assign credits for each internship opportunity. With 16 weeks of hands-on activity assessments (a full year of coursework), my daughter is reaping positive benefits as she learns to self-monitor her hours and offer her very best in job performance. She is learning to take careful note of each of her assigned tasks and is able to better understand what she might want to "be" when she "grows up." I am so thankful to have this resource for her and wish I'd had it for the three that I've already graduated.
Apologia
has long been one of our family favorites -- from
science curriculum
to
personal encouragement for mom
,
Apologia
has you covered. You can connect with them and find out how they can best serve your family through the following Social Media links: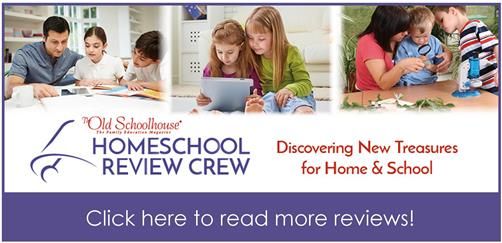 Pin It Now!