We had so much fun with
Kwik Stix
at Christmas a few years ago that we couldn't wait to get our hands on the
Thin Stix 6pk of Classic Colors
. This newest product from
The Pencil Grip, Inc.
makes creating your newest masterpiece easy-peasy -- especially since there is no nightmare set up (just take them out of the box and begin) and absolutely no mess to clean up when you are finished (simply place the cap on the sticks and put away until next time).
Like their predecessor,
Thin Stix
are solid tempera paint sticks that offer painting fun for children of all ages
(and even adults, too. Ask me how I know?)
. Did you catch that?
Thin Stix
offer tempera PAINT in a stick form. They are fast drying tempera paints that look like markers and can be used on the same materials that regular tubs of paint can be used on -- but they require no smocks, no brushes, no cups, no water, and even better, they leave NO MESS. Not only are they easy to use, but they dry to the touch in about 90 seconds. That means your young (or old) Picasso can paint a masterpiece without turning your kitchen table into a disaster area and you can hang the finished work on the refrigerator for all to see within minutes.
I love these things. I love the boldness of the classic colors and I love that my girl can use them for fine details within her artwork and that she can write with ease with
Thin Stix
in her art journal. The ease of use helps keep her creative juices flowing. She enjoys pulling them out whenever inspiration hits -- and she feels confident sticking them in her purse as she heads out the door in case she finds herself with freetime at church, Girl Scouts, or other activities. She says that the
Thin Stix
are convenient to use (she even uses them in the car) and the finish is fabulously professional. Believe me, she would know. She's an artist through-and-through. Creating beauty is in her veins. Her life's motto is seen on the cover of her art journal and she takes it to heart:
She is VERY particular about what types of pens and pencils she uses on the insides of this journal, so when she shared this artwork with me I knew
Thin Stix
had received her stamp of approval. That's the ultimate compliment so I thought you might like to see the "up close and personal" on this one. Don't you just love the colors? They are deep and luxurious and do not bleed. There is no smudging and the rest of the art journal pages are not left wrinkled like other paints tend to do. Because the paint is in stick format, the book remains in perfect shape. The paint doesn't bleed through to the back of the paper, so my girl can turn the page and keep right on going.
An easy medium that makes art on the run a viable option,
Thin Stix 6pk of Classic Colors
make my daughter happy. She's interested in acquiring some of the other color sets, too, and thinks the neon set would be super cool addition to her collection and would allow her to add even more pizzazz to her journal. I think she just might be right.
For now, she's packed up the
Thin Stix
and her art journal for our trip to the lake and plans to spend some time painting while we relax on a houseboat. I'm just hoping she'll share the wealth and allow me to create a thing or two myself. I am looking forward to this week away and am certain it will be the perfect reset for me after a super busy school year and before an even crazier summer. Won't painting be a fun activity for us to do together?

For more information about cool projects you can make with
Thin Stix
,
Kwik Stix
, and more from
The Pencil Grip, Inc.
, make sure to visit the following Social Media pages: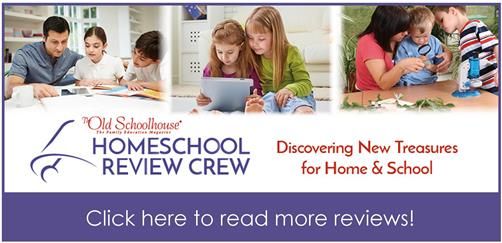 Pin It Now!