Queen Victoria is my favorite. Always has been. I fell in love with her in British Literature at Copiah-Lincoln Community College under the tutelage of Sir Durr and she's held a special place in my heart ever since. For my class presentation and final exam grade, I sadly announced her passing and fielded questions from the "Press" dressed in the black velvet of mourning as the Queen's Press Secretary. I even named a daughter after her. She's my favorite.
We have enjoyed Sharon Gibson's
Homeschool Legacy
studies through the years, so I was intrigued by the new
Victoria and Her World
Grab-N-Go Micro Study
. If you are familiar with the
Homeschool Legacy
Once-a-Week Unit Studies, you'll definitely want to
read about the new Grab-N-Go Micro Study format
. It's all the same great stuff -- just condensed into a more compact version with educational internet links provided for immediate access to enhance the learning experience. Seriously, they are embedded directly in your study which makes it much easier to send your students exploring. The good thing is that Sharon's already researched the sites and you know they've been through the filtering eye of a mom who loves JESUS. I know I can trust her with the hearts and minds of my children.
I was excited to introduce the beautiful Queen to my children -- as high schoolers -- and knew the
Grab-N-Go Micro Study
format would serve as a great base for a unit study of my favorite British royal. I hoped that it would also begin to foster a love of British Literature in them now. For purposes of review, I knew that I would need to adapt the study as written because it is designated for students up to 8th grade. Honestly, I absolutely was not interested in a ton of work added to my plate as we prepare for the coming wedding. I could't help but wonder just how easy Sharon would make the adaptation for me. I also knew that in the homeschool world there's always a way to tweak and adapt to make things work perfectly for your family. I was prepared to incorporate additional activities and research to make
Victoria and Her World
high school appropriate. so I set out to figure out if we could make the
Homeschool Legacy
Once-a-Week Micro Study work for us. The good thing is that Sharon Gibson makes that fairly simple to do.
The
Victoria and Her World
Grab-N-Go Micro Study
is an 18-page pdf document formulated for you to pick up and begin without the need for teacher research or extraordinary supplies. The four-week study offers you a chance to step back in time and catch a glimpse of what life was like during the Victorian Age -- inspired by one of the most beloved members of the British Monarchy. With snippets of history, geography, music, art, literature, fashion, and even a look at government, students are given an overview of the life and times of Victoria and Albert and the people who loved them, the people that they served. There are hands-on activities designed to enhance the learning experience as students color, draw, listen to, bake, craft, and create. There are print and color maps, flags, and timelines to print out, fill in, and put in your binder. There are recipes to try, ornaments to make, and toy samples to create. What a great place to begin our introduction and study
!
After reading through the complete study and bouncing ideas off of another mom of high schoolers, these are the simple adaptations that I utilized for my teens:
Week One: Sharon introduces the Victorian Age of literature and two major Victorian poets. I had my 10th and 12th graders do additional research into the lives of these poets and had them read and discuss numerous poems written by each. Sharon further suggests that families choose a Victorian novel and begin reading it aloud. We had read many of her suggested titles in earlier studies, so it was easy to substitute a different (more advanced) classic to read together. Charles Dickens has been a family favorite for years and we enjoyed reading his work with a new appreciation as we understood that he wrote intentionally to try and affect social change.
Week Two: Sharon introduces Queen Victoria and explains how she came to be called Your Royal Highness. Students begin putting together a timeline notebook so we made sure to include all of the authors that were discussed in the first week and to include pictures of fashion trends, furniture, architectural norms. Parallels are made between American authors and artists so they were included in the timeline notebook and added as areas of research. Easy, peasy. (You'll want to take a moment to read over the sample provided of Week Two.)
Week Three: Sharon introduces Prince Albert and the extensive royal family tree which earned Queen Victoria the nickname, grandmother of Europe. My high schoolers enjoyed the discussion on the origins of Christmas trees and did advanced research on The Great Exhibition of 1851 and studied the architecture of the Crystal Palace.
Week Four: Sharon discusses the history of the Victorian Age and the Industrial Revolution placing special emphasis on child labor laws and lack thereof. Turns out, I'm NOT the meanest mom in the world and I DON'T actually treat my children as slave labor. Who would have thought? My high schoolers were required to do additional research on the mourning traditions and customs of Victorian England and are currently planning a Victorian tea party for friends in December. We enjoyed a private tea with "fake" items but my Sophomore is looking up (and testing) authentic recipes to use for our party with friends.
Grab-N-Go Micro Studies
really do provide "Educational excellence … in a fraction of the time" and can be adapted to use with children of all ages. If that intrigues you as it does me, then you'll definitely want to check out these other micro studies:
If you'd like a deeper study, then make sure to look into
Christmas Comes to America
for a hands-on Christmas experience for your family. We loved it
!

You can learn even more about
Homeschool Legacy
, choose a great study to share with your children, and find some really cool information about all sorts of things that helps make serious learning fun on the following Social Media sites: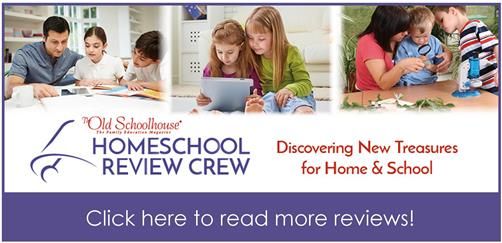 Pin It Now!