Science can be such a difficult subject to teach well, so I am always happy to have the opportunity to use great curriculum to make sure that my children get the very best education possible. We've been using

Physics 101

(The Mechanics of GOD's Physical World) from

The 101 Series

and are finding the DVD series to be an exceptional addition to our learning environment. Taught by Wes Olson of Westfield Studios, the lessons are interesting (truly not boring at all) and fun to watch. Music, videos, graphics, and pictures bring the world of Physics to life and there's so much information in each video segment, we enjoy watching again and again.
Way back in the day, I took Biology, Chemistry, and Physics and Physics just blew my mind. I couldn't wrap my head around what I was supposed to be learning and I basically plodded through. I bogged down in math and formulas and couldn't make it all work in science. I didn't get it. I just didn't even understand what Physics is. As a result, I've always worried about how I would make sure that my children understood it. Physics 101 takes all of the uncertainty and fear this momma has had and makes a way in the darkness. Beginning with a great explanation of what Physics is and where it fits into our world, Physics 101 explains that a basic understanding of Physics will help you appreciate the beauty of how the universe is designed. The basics-first approach will help you appreciate the symmetry and majesty of creation. While mathematics is certainly useful and necessary, it is no substitute for clear thinking. How refreshing is this? Physics will better enhance your understanding of the world. YES

!

THIS

!
Physics strives to explain how nature works using math. Physics 101 strives to excite students about both while making sure they grasp the basics in GOD's mechanical world. This Christian DVD series is a high school level course (designed for students ages 15 and up) that makes sure to point out that science has limits. I cannot say enough how much I appreciate this truth. The four DVDs contain 20 lesson segments, a 106-page Guidebook pdf (think textbook and lesson plans rolled into one + quizzes and answers), and a 26-page Accreditation Booklet pdf that offers students the ability to fulfill an entire high school credit through projects and additional study. The DVDs can stand completely alone as a visual study or you can require your students to get hands-on through the 135 hours of projects, labs, discussion questions, and field trips outlined in the Accreditation Program.
After an Introduction to Physics (30 minutes), the video segments cover the following topics:
The Physics of Light -- three segments
The Physics of Sound -- two segments
The Physics of Heat -- three segments
The Physics of Electricity -- three segments
The Physics of Motion -- four segments
The Physics of the Weird -- three segments and
The Future of Physics -- one segment
Yep

!

It covers it all. That means my kids are learning about thermodynamics, the electromagnetic spectrum, the Universal Law of Gravity, the 1st, 2nd, and 3rd Laws of Motion, quantum mechanics, AND finding out about important scientists like Isaac Newton and Albert Einstein. Video segments run from 20 - 43 minutes each with most lasting for 30 minutes. The videos really are superb and can be used as a stand-alone learning supplement. This is an easy watch, but I love that

The 101 Series

offers SO MUCH MORE. Students are directed to begin a Physics 101 notebook in the very first video segment and it is used throughout the year to record all work done, all places visited, all questions answered. It serves as a visual representation of what your child is learning. The suggested labs for each segment/lesson use pretty normal, easy-to-find items so students can easily meet the lab component of high school science by doing them. My absolute favorite part, though, is that The 101 Series has made Physics easy for ME. They have removed the guesswork of "am I giving my child enough?" and mapped out a working plan so that I know my kids are getting it.
The Accreditation Program has a chart for each and every video segment that lays out step-by-step what my children need to do. Each segment of work starts with the student watching the video, reading the Guidebook and answering Discussion Questions in their notebook and then adds additional research, reading, and/or reports, shares online resources like YouTube videos to further enhance the lesson, explains labs and how to record your findings in each one, suggests appropriate field trips that correspond with the video lessons (even reminding students to send thank-you notes after the field trip), has students re-watch the video, and directs them to take the quiz on the learning segment. The flexibility of each lesson takes a 30-minute video and turns it into a 5 - 10 hour learning experience. I love this. And I love that my sophomore and senior can absolutely take what is provided and work independently.
I enjoy watching the videos with my children and I am happy that they can take their copies of the Accreditation Program and choose activities that interest them as they dive deeper into the coursework. The Guidebook is accessible for each of them -- my daughter uses her iPad and my son uses his computer -- and labs can be completed together, but even better -- all lessons point to GOD as the Father of Science and all of creation.

Seriously, y'all. I just can't say enough good things about this science series. I can't believe that after all these years of homeschooling, I'm just finding out about it. Where in the world have I been hiding? In addition to the
Physics 101
course,
The 101 Series
offers both
Chemistry 101
and
Biology 101
.
Any of these courses would make for quality resources in your home. They are all three easy to use (plug and play with activities, experiments, quizzes, and field trip options), easy to understand, and visually appealing.
The 101 Series
is a win for the homeschooling community. Don't be like me. Don't wait to check it out. You can learn even more about
The 101 Series
and find help in choosing the best science option for you family by visiting the following Social Media sites: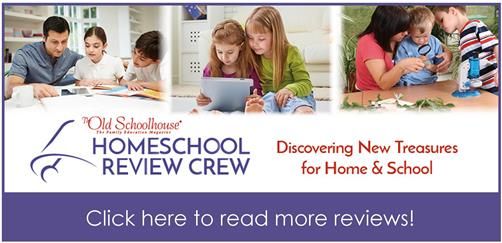 Pin It Now!