Life gets crazy and we can all use a little help from time to time. My life seems crazier these days than ever before and making sure that my family is fed decent meals that don't require a ton of prep time on my part can be a daunting task. Because, Hello
!
If I had TONS of time to spend in the kitchen, then the whole "feeding my family" wouldn't be such a big deal, right? That's why I was super excited when the Crew had the opportunity to review the
My
Freez
Easy.com
Freezer Meal Plan Membership
(specifically the Premium Annual Membership
!
) from Erin Chase over at
My
Freez
Easy
.
Oh, yeah, baby
!
I knew that if I could realistically prep meals that my family would eat, it might just save my semester
(and my sanity)
as we handle a soccer season, kick off robotics, and PLAN A WEDDING. Aaaagggghhhhh
!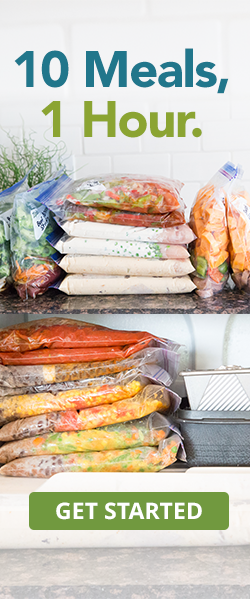 Just visiting her website for the very first time gave me hope. I knew that I NEEDED this plan. I mean, seriously, if you can take less than an hour and get TEN meals prepped and ready and loaded up into your freezer, why in the world wouldn't you? And if you were guaranteed they would be meals that
your family
would actually
eat
and
like,
made from NORMAL ingredients that don't cost a fortune, that allow for substitutions as necessary because say, you have brown rice in the cabinet instead of white rice, and that the portion sizes would be super generous so that you have leftovers for the next day, then why in the world would you not be a part of something just this grand? Can I get an "a to the men"??
Yep, I knew I needed MyFreezEasy. I just wasn't sure how much and I didn't realize how easy it was going to be to use. What exactly IS MyFreezEasy? I know that's what you are wondering, so here goes. MyFreezEasy is a website of cooking plans that makes yummy food prep easy-peasy. Erin Chase offers monthly menu options with videos, grocery lists, and prep guides that walk you step-by-step through getting your freezer stocked up with MEALS that you can pull out to use any day of the week. There are regular meal plans, crockpot cooking meal plans (my crockpot is my absolute favorite thing in my kitchen. I've used it twice this week already.), gluten-free meal plans, and clean eats meal plans.
You can choose recipes to go along with what your family likes to eat. There are all chicken meal plans, all ground beef meal plans, and even all pork chops meal plans. Every bit of the hard work is done for you. You only have to choose which meals you are going to put together, how many servings you want to have on hand, and go shopping for the ingredients and supplies. Erin even makes easy with shopping lists, freezer labels to print, and assembly instructions for all of your chosen meals at one time.
Here's my story. I used to do a similar meal prep (way back in the day) based off of some recipes we found that were "freeze-able." Actually, before I had my second child, I had 24 casseroles in the freezer to make life easier when we came home from the hospital. I did it with a friend and it worked, but the meals that we froze were not always stuff my family liked. There was a LOT of repetition in what we made. MyFreezEasy takes a totally different approach to what we did -- and Erin has laid it out in a way that makes it really easy to do. I LOVE the meal plans that are personalized to my family's likes and dislikes. I LOVE that I can choose a shopping list organized by recipe (that includes suggestions for sides), or by store section/category, or even for "it's prep day, silly, and you forgot to shop so RUN to the store and grab these things." That list is right up my alley and helps me stay organized as I get ready to assemble the meals I've selected for my family.
It's fun to watch a pile of ingredients like this collection for the Lazy Lasagna Bake:
Turn into something as FABULOUS as this:
The detailed instructions and ready-to-watch videos make it easy to share a gourmet-feel meal with my family without spending HOURS in the kitchen slaving over the hot stove and losing precious family interaction time. Oh, and did I mention that the portions are quite generous? The Lazy Lasagna Bake fed all five of us for supper with plenty of leftovers for lunch the next day. Talk about YUMMY
!
Another of our personal favorites is this Spanish Rice Skillet. I used brown rice instead of white and skipped the bell pepper since it's not so friendly to all of us, and this meal was perfectly delicious. We sprinkled a taco blend cheese over the top of the finished product (as recommended by Erin) and it was so enjoyed there was only enough for one lucky person to have for lunch the next day.
I'm telling you, this is good stuff. I can't imagine an easier way to get it all together and have happy family members. Erin is so gracious to invite us into her home via video and share tips and techniques for making all of this scrumptious food. Watching her is like visiting with a close friend and the encouragement to do good for my family is priceless. I want to invite you into our friendship. This is an offer that you will be proud you accepted because it will make your life SO MUCH EASIER and will have your family thinking you are a goddess of the kitchen. How's that for a recommendation?
Now, if I haven't quite convinced you of your need to join up with MyFreezEasy through what you've read in this review, then please take a few minutes and research more for yourself. Surely you could use a little bit of help in that kitchen of yours? You can find out more by reading the reviews of my fellow Crew members AND by visiting these Social Media sites:
Do yourself a favor and check it all out. You are going to LOVE this one. I just know it.
What are you waiting on? SERIOUSLY . . .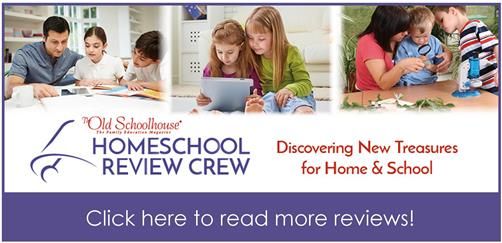 Pin It Now!