You might remember that I told you about our experience with Standard Deviants Accelerate (SDA) just a little over a year ago when my kids were working through some of the available sciences and having great fun in Biology, Earth Science, and Nutrition. (The Eagle Scout was working with Biology, the Princess was working in Earth Science, and they were both working at their own pace through the Nutrition course.) I shared with you then that we would soon be branching out into additional courses and branch out we did. My kids loved how and what they were learning with SDA so it was a no-brainer for us to keep adding subjects from the Homeschool Courses.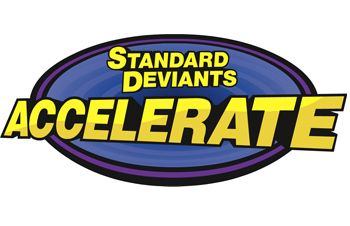 Homeschool Courses
include the following (but keep in mind that grade levels are purely subjective):
Arithmetic (grades 3+)
Fundamental Math (grades 4+)
Earth Science (grades 6+)
Nutrition (grades 6+)
Biology (grades 7+)
Algebra (grades 7+)
Chemistry (grades 9+)
English Composition (grades 9+)
U. S. History (grades 9+)
AP Biology (grades 11+)
AP Chemistry (grades 11+)
AP U. S. Government. & Politics (grades 11+)
AP U.S. History (grades 11+)
AP English Language & Composition (grades 11+)
As you can see, there are a multitude of courses for students of all ages beginning with the third grade. After completing
Earth Science
and
Nutrition
, the Princess began studying
Biology
and followed it up with
AP Biology
. She did a quick mathematics review with
Arithmetic,
worked through
Fundamental Math
, and has just recently begun
Algebra.
When he finished
Nutrition
and
Biology
, the Eagle Scout moved into
Algebra
(strictly as a review because his momma thought it would be a good idea),
U.S. History
, and
AP U.S. History
. They have both spent time studying
English Composition
and
Chemistry
, as well. Because they enjoy the varied learning styles presented in the format of the
SDA
website (and because they don't complain when they are doing it), I allowed them to pick out individual subjects based on their personal interests. We use the courses as supplemental learning tools and my 9th and 11th graders work at their own pace. The online homeschooling program makes for the perfect curriculum supplement as it keeps students engaged in the learning process.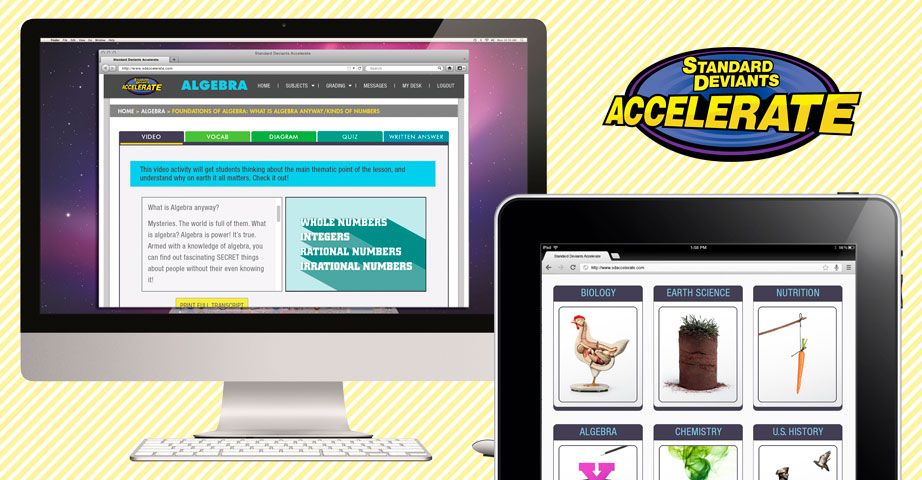 To sign into
SDA
, students must have their own email addresses. All student accounts connect to the parent's "teacher" account where you can see exactly how much time your child spends working and you have a first-hand look at every question and answer they give within a lesson. The lessons consist of fast-paced, action-filled videos with full transcripts provided for read-along or study notes. We've used both computer and iPad to access lessons. All lessons have questions to be answered -- both short answer (multiple choice or fill-in-the-blank) and long answer (essays). There are group activities to be completed that are written specifically for homeschooled students
(for example, US History has students acting out history for their parents or siblings)
and questions designed to encourage critical thinking (
Chemistry has students discussing what an atom is and what is its importance to the universe?)
.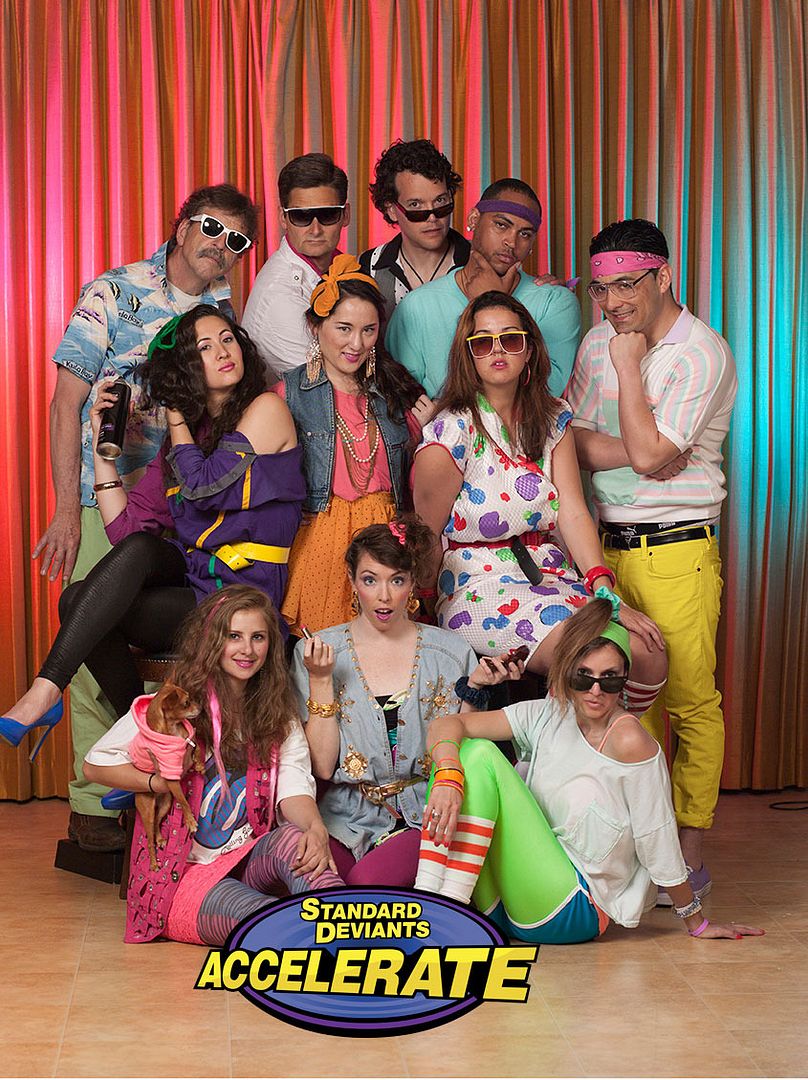 The videos are entertaining and educational and I find that my students retain MUCH more than I ever imagined they would as they watch. Much of the work is graded as students answer, but all of the short answers must be graded by parents. This is a bit tedious as you must select chapter, topic, and assignment for each child, but it gives you opportunity to really see what your child is grasping and where they may need more instruction. I was excited to see the ideas expressed by my children, but dismayed to see that they did not always feel the need to answer in complete sentences with correct punctuation. By grading each individual assignment, I am able to stay on top of lazy habits that can begin to creep in when allowing my children to work in an online setting.
My kids like the
Standard Deviants Accelerate
Homeschool Courses
and we look forward to more courses being offered in the future. You can find out more about
Standard Deviants Accelerate
on the following Social Media platforms:
Because we all know there's nothing
standard
about homeschoolers . . .


Pin It Now!