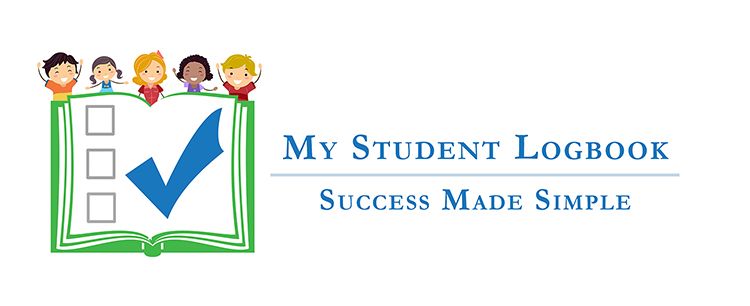 It's been the week to share revolutionary life-change in our homeschool and
My Student Logbook
(a homeschooling company that knows what works at home) has been instrumental in our smooth back-to-school environment. Long Leaf Academy is rocking along this year and we are finding simple tools to ease the transition from mom-directed learning to personal responsibility training and education. I'm still in charge, but I discussed with my children on our very first day of school that I want them to be better prepared to be responsible for deadlines and achievements in a totally new way this year as we begin college preparation. In other words, I really needed them to step up to the plate with no excuses. We've discussed that we want our school and our lives to reflect GOD in such a way that others see HIM in all that we do. It's about doing our very best
in all things
and seeking excellence every day.
I knew that I especially needed to work with the Princess to get her in line this year. She and I decided over the summer that we would up the ante for her school year. I'd like to see her finish two grade levels in one year and move ahead in some other personal growth areas as well. I wanted to find the perfect thing to help her get more organized and take responsibility for making sure that she is on task. As the baby of the bunch, she's been following along behind the older siblings, but now it's time for her to lead. She has so many beautiful attributes and I'd live for her to shine. We were pleased to review
My Student Logbook
($15) designed to help students in 2nd grade and up. We chose the
undated version
so that we could best adapt it to our specific needs and it has been a wonderful addition to the organization of my 8th Grade Princess.
Like her mama, she likes a list and the satisfaction that comes from checking things off once they have been completed. The extremely relevant tasks listed in
My Student Logbook
offers a great way to encourage accomplishments. Because we make her lists and assign tasks required, not only can we add add reminders for school-related lessons, but we can also personalize the list to include daily study for Bible Drill, freereading, piano practice, room maintenance, and Girl Scout prep. She is able to keep track of lessons and personal development as she strives for excellence.
A simple yet ingenious design,
My Student Logbook
is a coil-bound planner with a clear plastic cover designed to keep it safe from spills and messes. You can
watch the video
to see exactly how it works, but take my word for it, the set up is simple. It only took the Princess about 5 minutes to cut, tape, and begin. I added the first set of tasks and their parameters (time to spend on given activities, lessons to complete in given subjects) and she added a few more (she wanted to make sure she had plenty of opportunity to eat and ample time to complete her art homework each day). What makes this book unique is the ability to use and reuse the same checklist as long as you want. You don't have to rewrite the list each week as long as assigned tasks stay the same -- and that's definitely a timesaver for us.
I LOVE, LOVE, LOVE the flexibility of this student planner ALMOST as much as I ADORE the cover choices available. My girl is a horse fanatic so I was able to bless her with a book she would enjoy using and that made it wonderful for her from the very start. She wants to use her Student Logbook daily -- and makes sure to do the tasks assigned. She keeps her logbook with her binders and it is the very first thing she pulls out each day and the very last thing she puts away. There is peace in the process when she sees the plan laid out before her.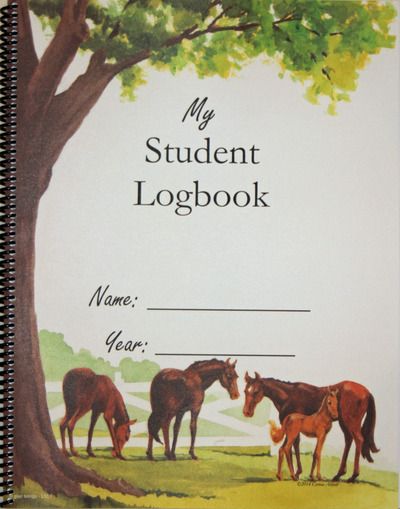 And we've decided that the Eagle Scout needs one, too. It is such an easy way to keep up with everything that needs to be done. He is in the process of picking his cover design and leaning towards Freedom which his sister and I think is just perfect for an Eagle Scout. I know it will help keep him on track.
You can find out more about
My Student Logbook
through their social media pages. Check them out.
My Student Logbook

on Social Media:
YouTube
Facebook


Pin It Now!