One of my favorite weeks of the summer is the very last full week of July. Every year during that week, we host Camp ShadyRest for children ages 5 - 10. Camp ShadyRest is a fun week of messy art projects, crazy games, and zany songs. We start each day with a Celebration where we sing loud and jump around together as we get moving to get ready for the activities of the day.
Happy Kids Songs
are a perfect way to kick-start the day. Although they are geared toward children ages 3 -8, children of all ages enjoy them. Even my middle school and high school volunteers love to sing and move along, too.
Divided into thematic sets, there are currently 8 albums available for purchase and download. Each album contains 5 songs. I've had the opportunity to listen and sing along to three of the eight sets and these songs are both fun and kid-friendly. The sets we've been enjoying this summer are
Friends & Sharing
(Set 1),
Happiness & Attitude
(Set 7), and
Manners & Character
(Set 6). Each album costs $4.95. Other sets are titled
Social Skills & Bullying
,
Feelings & Fears
,
Practice & Success
,
Respect & Responsibility
, and
Talking & Listening
.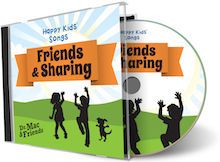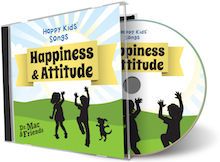 Perfect songs to get toes tapping and fingers snapping, the
Happy Kids Songs
get kids moving and teach core values at the same time. Child Psychologist Dr. Mac (of Jay Jay the Jet Plane fame) has created this award-winning musical resource to help kids learn better. A fun variety of music genres (from country western to a bit of the blues with a bit of techno pop thrown in for good measure), each of the songs helps children develop good character traits and strengthen social and emotional skills. One of my favorite songs is
"The Golden Rule"
which actively reminds children to do to others what you'd like them to do to you. The catchy little tune works its way into your head so that you find yourself humming it all day long. I think that is perfect. The sweet song
"Together"
reminds children that friendships last forever. Now, aren't those exactly the things that you want your kiddos to know? What better way is there to learn the importance of being kind to others than through song?
Another great song is
"Sailing on the Seven Cs"
which talks about Caring, Consideration, Commitment, Communication, Concern, Curiosity, and Cooperation. How's that for good stuff? With all of the junk that's in the world today,
Happy Kids Songs
gives parents something to smile about. You can
listen to samples
of all of the songs as you pick which character traits to begin singing along to at home.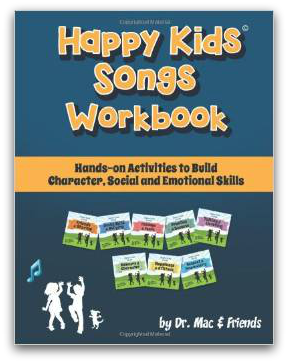 In addition to the character-building music, there is an excellent resource you can use to teach and train your children. The
Happy Kids Songs
website offers free downloadable activities to go with each song. There are coloring sheets, lyric printouts, games to play, and hands-on activities that include role play, puppetry, and creative art projects to help your child grasp the meaning behind each song.
There's even a bound softcover that you can purchase if you prefer having it all together in one place instead of printing it out yourself. The
Happy Kids Songs Workbook: Hands-on Activities to Build Character, Social & Emotional Skills
(currently $12.56)
is a 125-page activity book that will help both parents and teachers creatively convey the skills needed to succeed.
Begin getting your "happy" on with
Happy Kids Songs
at the following places:
Get Happy and sing along. You're entire family will be smiling.


Pin It Now!