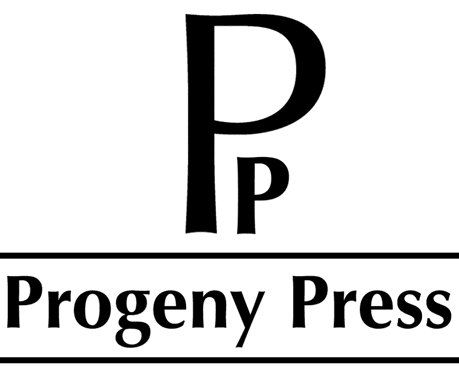 It seems there are just some books that every child should read. You find them on every classic literature list and they help make a good childhood great. Through the years, I've read some wonderful books and shared a good many of them with my children. I was a prolific reader as a child
(I loved travelling to far away places and escaping through the pages of a book)
and I've read almost everything on those reading lists. My favorite thing every summer used to be weekly trips to the public library where I'd check out 10 books at a time. Ten books was the checkout limit and I can still remember walking out each week with what seemed like a tall tower. I couldn't wait to get home and get started on my next adventure. One summer, the librarian even made a special allowance for me to check out MORE than 10 books at a time. I just loved to read that much. Fast forward to a few months ago when my dear friend started talking about
her
favorite childhood book and I realized that I had somehow missed a true literary treasure.
I still can't believe that I never read
Anne of Green Gables
as a child. I know, I know . . . what is wrong with me? It was definitely time to right that glaring omission and lucky for me
Progeny Press
was willing to come to my rescue with the
Anne of Green Gables E-Guide
($18.99). Now we could have simply read the book together, but what fun is that? All homeschool mamas know that it is much better to read a book and incorporate activities, vocabulary, writing exercises, and fun to make it all stick. I am very familiar with just how wonderful
Progeny Press
is since we've used several of the e-guides before (you can read my earlier reviews for
Treasure Island
,
The Cay
, and
Julius Caesar
) and I couldn't wait to get started with this one.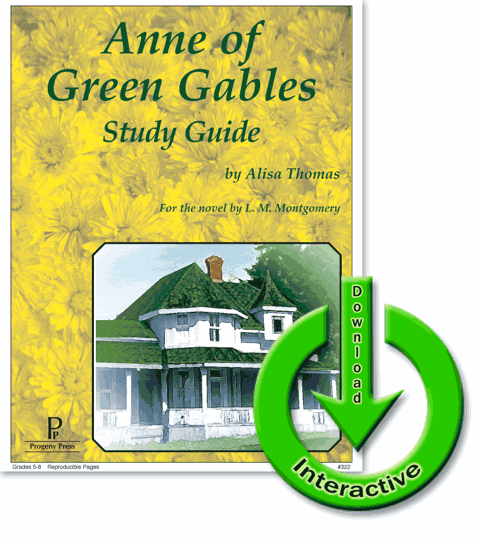 A Christian study guide recommended for middle school grades 5 - 8, the
Anne of Green Gables Study Guide
helps bring the book to life. Beginning with the pre-reading activities and continuing through the optional activities for each chapter, the Princess and I have been enjoying working through the 63-page pdf guide together. She has honed her geography skills drawing a map of Prince Edward Island, exercised critical thinking skills as she discussed favorite authors and books with me, and empathized with the plight of characters as she looked through pictures of orphanages from long ago -- all before ever opening the book.
The Princess has just finished the 7th Grade, but I finished it a L-O-N-G time ago -- and we've smiled and enjoyed every minute of our reading together. We made sure to have the dictionary and Bible handy before we began using the Study Guide and I've been amazed at just how much information she has grasped. Isn't it wonderful when literary terms like
personification
and
foreshadowing
click and you see your child truly learning?
She has been excited to pick flowers, draw, paint, and write poetry expressing her heart as directed in the Guide as she reads and learns. Part of what I love most about
Progeny Press
is the attention paid to detail. I like that my girl is expanding her vocabulary as she reads the book. The study guide makes sure that difficult words are looked up, explained, and utilized properly so that she can add them to her daily discussions. The interactive guide allows her to type her answers to each question as she comes to it and she remains focused on the task at hand. Transferring answers from screen to notebook is not always the easiest of tasks, but she finds it quite simple to type right along as she goes. I find that she is more focused and able to comprehend more of what she has read when she is required to answer questions after completing several chapters of reading.
(And the 8-page answer key comes in handy, too.)
My very favorite part of the
Anne of Green Gables E-Guide
though is the multitude of Scripture included for students to look up, read, and contemplate as they examine what the Bible has to say about every aspect of life. I LOVE, LOVE, LOVE that GOD's Word is such an integral part of what Progeny Press does. Truly EVERY word we read should be examined through what GOD says in HIS WORD.
With the book's 38 chapters broken down into six sections, the E-Guide should take between 8 -10 weeks of study. Students are encouraged to read through the book in its entirety during the first week and then spend one week on each of the study sections. Once completed, there are suggested essays for students to choose from and extra activities including movie ideas. The Princess and I are working at a little bit slower pace than this -- seizing every opportunity to fall in love with Anne and stretching parts of it as we enjoy the slower pace of summer. There's a LOT of information filling each
Progeny Press
Study Guide (so much so that four completed Study Guides could easily be the equivalent of a high school literature credit). I highly recommend bringing
Progeny Press
into your homeschool learning environment. But don't just take my word for it. Check out this
Sample Section
of the
Anne of Green Gables E-Guide
and see for yourself how awesome this resource is. Don't miss sharing this literary treasure with YOUR family like I almost did.
Make sure you also check out all of the social media links for Progeny Press:
Facebook –
https://www.facebook.com/progenypress
Twitter –
https://twitter.com/progenypress
Pinterest –
http://www.pinterest.com/progenypress/
YouTube -
https://www.youtube.com/user/ProgenyPress


Pin It Now!