Languages

. . .

Oh, how I wish I had taken foreign languages in high school.

I have one child who is in love with languages and she chooses to learn as many as she possibly can. So far she's taken Spanish, Japanese, Latin, and French. That's pretty impressive. And then . . . there's me. I know only English. That is such a sad thing and I have tried to remedy that shortfall in my education to no avail. I realize that the older you are, the harder it is to learn languages so I am trying to give my children plenty of opportunity to fall in love with languages at an early age.

French Essentials

is an online program that can help you do just that. But, it's not

just

an online program. Written specifically for home educated children in 3rd Grade and higher,

French Essentials

is a

complete downloadable curriculum

and offers online features that share French culture, fun exercises

(I've heard my daughter giggling at the computer as she repeats words to her professor)

, games, and even tests. I've had my 7th Grade Princess using the program for several weeks now and I'm excited at the progress she's already made. The

Full Access Online Program

(

$149.95 for over 90 lessons

) currently offers five modules of study that include video, audio, workbook, and evaluation to appeal to learners of all types. Five additional modules will soon be released. This multi-sensory approach to language learning is perfect in the home education environment. With absolutely no formal language training, the Princess is picking up the basics of French as she works through the multimedia lessons in Module 1. With downloadable lessons that feature imbedded pronunciations and video teaching,

French Essentials

makes teaching language easy for a mom with no skills. The online portion of the curriculum is perfect for home educators.

Taught by native French speakers,

French Essentials

began as a homeschool tutoring program and is authored by homeschool parents Greg and Irene Shone. This comprehensive French curriculum completely immerses students in the language and makes learning French fun through a step-by-step process. Here's how it is working for us:

We began with a fairly easy sign up process. To sign up, you need a computer with high speed internet connection that runs the Internet Explorer browser.

(I typically use Chrome, but

French Essentials

works better with Internet Explorer.)

Within minutes of completing the short Registration Form, my subscription was confirmed and we were ready to begin

.

Students then login and choose what they would like to study and where they would like to start.







Because she has had zero French, the Princess began with Module 1, Lesson 1. The first three lessons are fairly simple with introductions to the French alphabet and pronunciation of letters and can be completed in about 30 minutes. To begin, students download the lesson (there are 20 lessons in Module 1) and read through it. Each lesson gives detailed instructions including clickable portions for pronunciation. Subsequent lessons are a bit more difficult as children begin putting words and phrases together in conversation (

taking 45 minutes to an hour to successfully complete at my house

). Students are told when to read, when to listen, and when to print the written lesson. (Answer keys are included for all written lessons and tests.) Perfect for a mom with no training, lessons are written to the student and moms can have a hands-off approach. I don't know about you, but this is JUST what I need. I want to provide opportunities to learn and fall in love with learning that don't always require me to be the one teaching.

The 42-page workbook in Module 1 gives students the opportunity to practice writing what they've just learned in their lessons. In addition, the online flash cards are super helpful for students to see and hear French vocabulary words and their English counterpart.

(Confession time: I was just sitting here practicing with the flash cards for myself and repeating the words spoken by the instructor. My MainMost asked if I was taking French and when I replied that I was giving it a try, he laughed and said I needed to work on my accent. He says I'm pretty terrible at French -- but at least I'm giving it a try. I think my southern accent was throwing him off. I'll just keep on practicing with the experienced

French Essentials

teachers

and see if I can't impress him yet.)


One of my Princess' favorite parts of

French Essentials

is watching and listening to children her age speak to her in French. What a wonderful element to see real-live people talk and smile and welcome you to their native language. Not only does she see the smiling faces of others, she hears the same word in slightly different accents so as to make the language real.

Another favorite aspect of French Essentials is the cultural exploration. Students are introduced to French culture through pictures and geography lessons as seen below.
An
Online Placement Test
is available for students who have completed any previous French coursework. My high schoolers have both taken French classes with other students in our home school group, so I had them take the placement test to see how much they recalled. My Freshman Boy Scout took French 1 and my Senior finished both French 1 and 2. They both shared that the placement tests were fair and accurate based on their prior knowledge.
To see for yourself what
French Essentials
is all about and to take a first-hand look at what is covered in each of the Modules offered, you can
view sample lessons
online. Each Module has between 17 and 27 lessons and each includes a workbook (42 - 61 pages) to accompany the lessons. Pronunciation Workouts are included beginning in Module 3. I am excited that my Princess will be able to complete the entire curriculum and use all of the available modules. It makes it easy knowing that she really likes the program and enjoys her time studying French.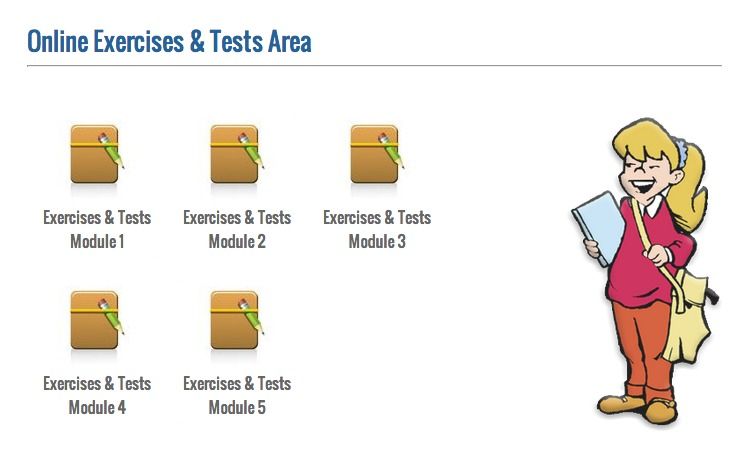 I was given the opportunity to review
French Essentials
'
Full Access Online Program
as a member of the Schoolhouse Review Crew.
You can check out the

Crew Review

and see what other members of the Schoolhouse Review Crew thought of this and other products as well (or just click on the banner below.)

Pin It Now!