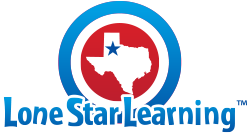 My kids are very much hands-on learners and I enjoy using a variety of resources and manipulatives to make learning fun at Long Leaf Academy. We like to DO and to TOUCH and to LAUGH as we learn. Because they are perfect for touching and sorting and talking about as we figure things out, we've had a great time working with both the
Science Vocabulary Pictures
,
Set 1
and the
Math
Target Vocabulary Pictures
, Set 1
by
Lone Star Learning
. The vocabulary picture sets are made up of sturdy laminated cards that each contain one word in their given subject area. They've been a super addition to our school and I am excited to be able to share them with you.
Each of these beautifully illustrated flashcard-type sets is available for
$29.99
and teach a variety of words through pictures. Each vocabulary word is illustrated in a way that explains its definition to students. The card itself serves as a visual cue and reminder of what the word means -- a mnemonic that will help your children remember vocabulary words forever. Designed for students in 3rd - 8th grades (but useful for students of ALL ages), both the Science and Math Vocabulary cards have been well-used at our house. I was thrilled to be able to review the Science Vocabulary Pictures because so many of the words included in Set 1 were the very words we were studying in our science courses this year. (Check out the complete word lists for each set and decide which one will be the best fit for your family.)
The Princess has been studying Land Animals and Botany while the Boy Scout is working through his Physical Science book. The vocabulary words they've each been learning have matched perfectly with Science Set 1. As you can see in the sample cards below, this has been a perfect complement for all of our sciences -- AND the Junior has found them quite helpful in her Chemistry class as well. With 40 full-color cards in a set, you really can't go wrong ordering this resource. We have enjoyed using them alongside our course work AND for fun in the evenings. We've used them to sort and to alphabetize and as flashcards for definitions. A few weeks ago I was holding up cards for the Princess and Boy Scout to read aloud and define. Both of my big girls' boyfriends were over and they jumped right in to "play" our card game. Both of those college boys were intrigued by the Vocabulary Pictures and both agreed that they might be the "neatest way to learn words". It was fun sharing the Card Sets with them and listening to all of the "ah-ha" moments.
As thrilled as I was to have the opportunity to review the Science Vocabulary Cards, it was quite the unexpected blessing to also have the chance to review the Math Target Vocabulary Cards. Set 1 has 56 brightly colored cards that go along perfectly with both the Boy Scout's Algebra and the Princess' Math. As you can see in the sample cards below, they make for a great learning tool for hard-to-understand math terminology. We've hung the math cards around the perimeter of our dining room (since that's where most all of our math lessons take place) so that we are totally immersed in math at all times. I have enjoyed listening to my children read the words aloud and study the different cards. I like knowing that my kids are learning even when school is not officially in session.
The laminated cards are quite sturdy and work well for the hands-on atmosphere we like best. Of course with three kids, it is great to be able to wipe off any fingerprints left behind from study and play. It's been easy to use the different sets of cards with each of the children in ways unique to their needs. Their larger size makes them easy to read by several at a time. The cool pictures and fun colors have made the Science and Math Vocabulary Card Sets favorites both during and after school hours. Educational resources that make the cut as family favorites even after the table has been cleared are practically perfect in my opinion. They make this mama's heart glad.

~Disclaimer: I was given the opportunity to use and review
Science Vocabulary Pictures and Target Vocabulary Pictures by Lone Star Learning
as a member of the
Schoolhouse Review Crew
. The opinions stated are mine and mine alone. I was not paid to share my thoughts and feelings with you. I received a copy book in exchange for my honest review. I was not required to write a
positive review nor was I compensated in any way. You can check out the
Crew Review
and
see what other members of the Schoolhouse Review Crew thought
as well.
I am disclosing this in accordance with the FTC Regulations.~
Pin It Now!