Who doesn't want better writers in their home? Writing skills are crucial to education. I would even go so far as to say that they might be the most critical thing we teach our children. Good writing skills make for good communication skills and we live in a world of fast-paced communication. If our children are going to be able to keep up, they are going to have to be able to think and communicate.
CreateBetterWriters.com
has devised a complete writing system to help you help your children succeed as outstanding writers.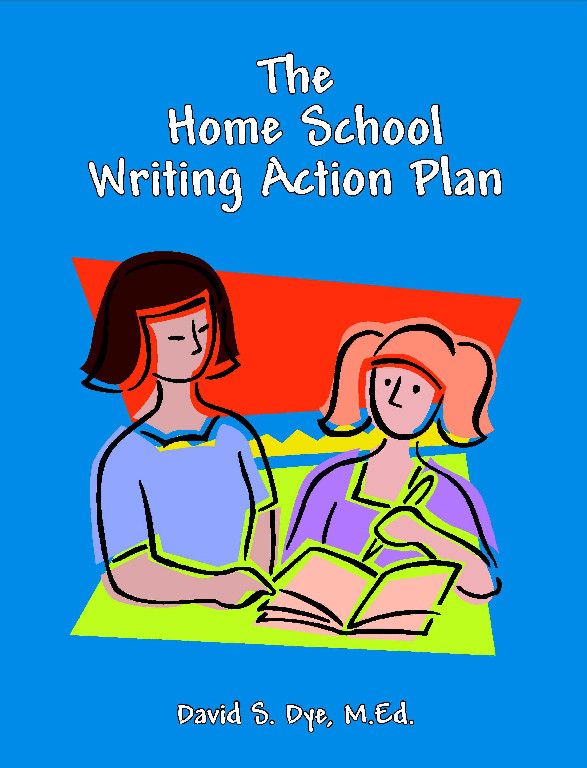 So, where to begin? For home educators like me, Create Better Writers has a plan. The
Home School Writing Action Plan
shows you where to begin and how to proceed for all of your children from 3rd grade - High School graduation. This writing manual gives you step-by-step instructions organized in such a way that you will help prepare your children for college and for life. This 54-page e-book is an overview of the entire writing curriculum and acts as a confidence-builder for parents as they learn while they teach. It is laid out so that you know exactly what to do at any given time in your child's school career -- beginning with teaching how to write an effective paragraph and concluding with how to write an essay for the ACT. I have students in that ENTIRE range of abilities so this is a neat resource for making sure I'm covering all I should be.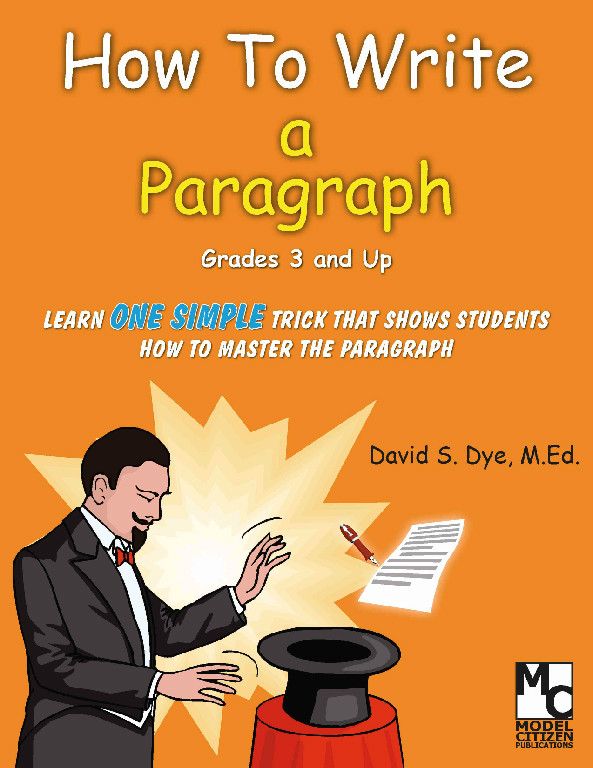 After reading through The Home School Writing Action Plan and finding our place on the "road map," I knew that I would need to start my middle schoolers with the basics of writing a paragraph. We've discussed paragraphs in the past and have written a few, but not to the extent presented in the first step of the
CreateBetterWriters.com
writing system. The 23-page
How to Write a Paragraph
teaches students one trick that that helps them organize their thoughts and write a great paragraph and it includes worksheets to help you teach and an assessment tool to help you grade. An essential skill, students MUST be able to write an effective paragraph.
How to Write a Paragraph
is broken down into eleven teaching steps. From
Step One: Assessment
to
Step Eleven: The Perfect Paragraph,
students are encouraged to learn through practice. At my house, we are spending a great deal of time emphasizing how a paragraph is set up to focus on only
ONE MAIN IDEA
. For some reason, the Princess and the Boy Scout seem to have the most trouble with this. In their hurry to "finish" their work, they try to cram as much "stuff" in each paragraph as possible and fail to focus all of their sentences on the ONE MAIN IDEA. We are still having fun and perfecting this part of the
CreateBetterWriters.com
system, but I know we'll make it through to the next step soon.
The second step of the system,
How to Teach the Five Paragraph Essay
, breaks writing down into its simplest form. I can tell this 62-page book will further help me create better writers, one step at a time. (View the
Table of Contents
and
STEPS
used to teach here.) Leaving nothing to chance and expounding upon the one trick used to teach the paragraph,
How to Teach the Five Paragraph Essay
promises to be an enjoyable challenge. I really like the 5-paragraph essay topics included and can't wait to read what the Boy Scout and Princess write about them. The transition exercises included will help spur their creative minds. Although we're not quite ready to move into this part of the writing system, I am anticipating great things from it. I've already scheduled it into my lesson plans!
CreateBetterWriters.com
offers a wide-range of writing helps for the homeschool family in a very cost-effective measure.
The Home School Writing Action Plan
is available for $15.95 (pdf) or $19.95 (hard copy) and covers everything you need to know for grades 3 - 12. Step One in the plan,
How to Write a Paragraph
, is available for $7.99 and could be used for stand-alone instruction. Step Two in the plan,
How to Teach the Five Paragraph Essay
, is available for $17.95 (e-book) or $19.95 (hard copy). Designed to help create outstanding writers, we're off to a good start as we continue to study. Join us?
~Disclaimer: I was given the opportunity to review these eBooks by Create Better Writers as a member of the Schoolhouse Review Crew. The opinions stated are mine and mine alone. I was not paid to share my thoughts and feelings with you. I received the e-books in exchange for my honest review. You can check out the Crew Review and see what other members of the Schoolhouse Review Crew thought of the Create Better Writers system
HERE
.~
Pin It Now!