September was a just a little crazy in our world and life got turned upside-down for a bit. One of the highlights of that time was finding out that we had been chosen to review
Thinking Like an Architect
from
Innovators
Tribe
. When medical uncertainty grabbed hold of us and threatened to test everything we knew,
Thinking Like an Architect
was the perfect tool to keep my daughter on track as she developed problem-solving skills by using math and science in an "out of the box" way. It also offered her a creative outlet to channel her frustration as we walked through the unknown. Can I just be honest and say that it has been a bright spot during a dark time?
Thinking Like an Architect
has helped to keep us sane and has provided an outlet for innovation.

So what is this miracle and how has it worked for us? Designed for students in 6th-12th grades,
Thinking Like an Architect
is an online course with hands-on challenges and activities that teaches the basics of architecture
(what it is, what tools are used by its masters, how to read a blueprint, and how to design your dream home)
, the history of architecture
(who designed what and how did the science come about)
, and how to be innovative in all things by examining problems, solutions, and those who go before us to mark the path. When we first looked over the
Innovators
Tribe
website, my 11th grader was super excited. Already a designer of sorts through computer games, she couldn't wait to dive in and begin real-life design. With the engineering basics that she learned through her years of robotics, architecture has been an easy transition for her.
Thinking Like an Architect
is divided into three sections of coursework: Thinking Like an Architect, Introduction to Architecture, and Thinking Like an Innovator.
It is a self-paced program that contains about 30 hours of interactive lessons and coursework, perfect for students who are ready to be challenged. On its own, this would work for a 1/4 of a high school technology credit. This could easily be extended through additional work with the CAD software included with the program. (For example, we used CAD in robotics to try out different design components so the learning curve to room design has been fairly simple. I will have no problem awarding a 1/2 credit on her transcript.)
Lessons combine both video and PowerPoint presentations. The video is live-action and each one of the runtimes vary. Some lessons are super short (lasting 5 minutes or less) while others are up to 3 hours long. Each lesson has a hands-on activity that corresponds to it which must be completed before moving on to the next lesson.
Here's what my girl had to say about
Thinking Like an Architect
:
Let me start with Thinking Like an Architect is very entertaining. It's easy to follow along with the online power points and understand what is being taught and it's fun to do the activities. The different activities help get you out of your comfort zone and help you to explore your talents -- it actually helps introduce you to talents you didn't know you had. For example, I am learning how to take proper measurements and how important it is to really know your surroundings. I made my very own architect scale and T-square to use in design -- and I had never heard of either one prior to the course.

One of the activities that we had to do as part of this course was to measure the height and width of our own house. I liked doing that because it helped me to really look at this place I call home. I've never really paid attention to the size of the rooms and where the windows and doors are placed, but now I am much more aware of how the different elements are spatially put together. The neat thing about that is that I'm beginning to notice the whys and hows of design. I will be able to use all of this for other activities like designing my dream home and I am able to offer informed ideas about the remodel of our home.

You will find more information about the "Thinking Like" courses by visiting the
Innovators
Tribe
website. They currently offer
Thinking Like an Engineer
and
Thinking Like an Architect
.
Thinking Like a Carpenter
will soon be introduced.

I was given the opportunity to review
Thinking Like an Architect from
Innovators Tribe as a member of the
H

omeschool
Review
Crew
.
You can check out the
Crew Review
and see
what other members of the
Homeschool
Review
Crew
thought
of both the Thinking Like an Architect and the Thinking Like an Engineer courses (or just click on the banner below.)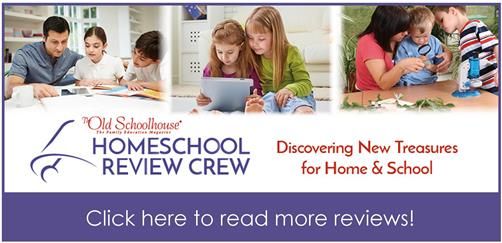 Pin It Now!