For several years, my Eagle Scout has shared with me his desire to learn to fly and we've discussed how to make that happen. I really don't know much about aviation aside from having trusted a few commercial pilots with my life during travels through the years, so I've looked for a resource to educate me so that I can understand the calling of his heart.
Doctor Aviation
is a six-month online course that provides excellent
Aviation Education
. With 24 years of experience, Dr. Aviation (Daryl Smith, a Command Pilot with the Air Force and college professor) is exceptionally qualified to teach this momma everything she needs to know to support her son's dream of flight.
The
Doctor Aviation Flight Learning Platform
consists of 5 sections (The Aircraft, Air Traffic Control, Maintenance, Airfield Operations, and The Aircraft II) divided into 15 video sessions. The video sessions have a runtime between 40 minutes and a little over an hour each. The video sessions begin with a course overview and explanation of the aviation system and teach through the major components of an airplane -- explaining how and why an aircraft flies, turns, pitches, and slides (introducing you to the flight controls), making sure you understand radar and air traffic control, and giving detailed information about maintaining aircraft so that it can keep flying. Other sessions share the importance of the airport -- both big airports and small airports -- and teach about flight, piloting instruments, and other types of aircraft (aviation ships). Each session is broken down into three main components. Students are introduced to Technical Trivia, they study Notable Aviators, and they learn about Legendary Aircraft and Events.
So that's the "overview" from me, but I just have to tell you that I absolutely do not do this aviation course justice by simply typing those words. When my son was little, he was enamored with the videos that told you all about vehicles. We watched VHS tapes
(yep, it's been a while)
about cars, and motorcycles, and fire trucks, and 18-wheelers, and airplanes, and boats, and heavy equipment. His favorite was the airplane videos. We watched those tapes over and over and over and even I learned a lot of facts that I didn't know. It was basic, cool stuff to teach a little bit about a big topic, and it was enough for where we were at the time.
Doctor Aviation
takes that learning to a whole new level. This class is technical. This class is deep. This class is the real deal. It is intense. It is chock-full of information about TONS of things. I like so many things about the course. First, I like that it is taught by an expert. Seriously, this man has over 24 years of hands-on experience and a knowledge base bigger than the encyclopedia. He knows what he is talking about and makes it interesting for teens and adults. Next, it's not only a course about aviation, it's a course about history, and philosophy, and geography, and more. Dr. Aviation shares tidbits of information about a wealth of subjects as he teaches. He is passionate about flight and he shares that passion with each of us. You can't beat it.
There are two additional resources for each session that complement the video lesson.
Guided Notes
and
To Learn More
are pdfs provided for use in each session.
Guided Notes
is a 7 - 11 page document with a fill-in-the-blank format for students to use as they watch the video lesson. It follows the video lecture perfectly and helps make the lessons a little easier to follow when printed and used.
(Think sermon notes in church)
To Learn More
is a 2-page handout with suggested books, articles, websites, videos, and further study projects that offer students the ability to dig deeper and further explore the world of flight. Tests are available throughout if you have chosen to study
Doctor Aviation
as a graded course. Now that this momma has watched a good portion of the course, I'm going to be sharing it with my son and he will be utilizing the testing portion.
Guided Notes
To Learn More
My grandfather was a lifelong learner. He studied books and watched documentaries about a huge variety of events until the day he died. He knew a little bit about every subject and I want to be just like that. As a momma, I'm enjoying watching these videos and learning just a little about one thing that makes my son's eyes light up. I can't wait for him to watch, study, and learn with
Doctor Aviation
as he begins his first steps to realizing his dream of flight. He's had an incredibly full summer and is preparing for college coursework in the fall, but he is super excited to finally have the opportunity to begin the aviation video training. I am proud that learning never ends for us all.
If you would like more information about
Doctor Aviation
, please visit the following Social Media sites:
I was given the opportunity to review
Aviation Education from
Doctor Aviation
as a member of the
H

omeschool
Review
Crew
.
You can check out the
Crew Review
and see
what other members of the
Homeschool
Review
Crew
thought
of this fascinating aviation video training (or just click on the banner below.)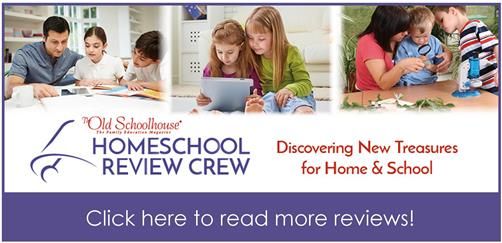 Pin It Now!