It is my goal to be raising children who are great thinkers. That said, I know that it is important for them to have great computer skills and to be comfortable in the realms of technology. Computer programming helps kids learn to think. My tech-guru husband makes sure that we all have hands-on access to the latest and greatest and encourages us all to learn to use it in a beneficial way -- not just for social media and gaming. A few years ago, we had the opportunity to review some beginner coding technology and this year we've had the opportunity to review more advanced technology through the

Java Programming

course from

CompuScholar, Inc.

(This may seem slightly familiar to you.

CompuScholar, Inc.

is in the process of rebranding. They were formerly known as Homeschool Programming and you might remember that we reviewed the KidCoder Visual Basic Series. That series is now called Game Programming with VB. Fun, huh? I mean, who doesn't want to create their very own games, right?)

CompuScholar, Inc.

offers quite a few computer courses and my Crew Members and I have been reviewing three of them. Some Crewbies have been reviewing

Digital Savvy

(a great course for 6th - 12th grade students beginning their journey into technology and computer knowledge), some have been reviewing

Web Design

(the perfect place to begin learning how to create your very own web page), and then some of us have been reviewing

Java Programming

(an advanced high school course which will help your students prepare for the Advanced Placement Computer Science A Exam, but is beneficial to anyone who wants to know more about programming regardless of whether they plan to take the AP test or not.). At our house, we were most interested in

Java Programming

because it is super important in our world of robotics. JAVA is what the team uses to make the robot do what it does. That's the

oomph

behind the "life" of our robot, so my son was particularly excited about getting his hands on this course.
A program for high school students who have more than a basic understanding of the world of computers and how they work, the
Java Programming
course is divided into 27 Chapters. Each Chapter is broken down into Lessons (3 - 5 Lessons per Chapter) with a Quiz at the completion of each Lesson. The Chapters each include hands-on programming Activities and conclude with a Chapter Exam. It is all self-study with guided videos and text provided so that students can optimize learning. Did I mention that this is GOOD because this momma knows next-to-nothing about programming? I like that my kids are smarter than me and that's okay.
CompuScholar, Inc.
makes it easy for me to follow along with what they are learning. The Teacher Account offers me the opportunity to see exactly what my student is learning and acts as an accountability tool where I can make sure that he is completing his coursework in a timely manner.
Java Programming
begins with a basic introduction to computer programming languages and makes sure that your high schooler understand the terminology needed to follow along. Of great interest to my son, the course teaches students how to use strings of data -- the very strings used to program autonomous robot function for competition. I'm thankful that it addresses the need for actual mathematics in programming because the guys on the robotics team tend to take a "hit and miss" approach to engineering and fail to focus on the technical science and math approach. That has been our biggest struggle.
Java Programming
backs me up as coach and reiterates to my son the importance of follow-through.
Additionally, there is a study guide to the AP Computer Science A Exam and supplemental lessons/activities to enrich the learning experience. My Senior wants to major in Computer Engineering in college and the information found here about Software Development Careers and Technical Writing are invaluable to him at this time.
He is a man of few words, but shared these thoughts about
Java Programming
:
The program is good from the start to the reading and then straight to the test. It really makes you know what you are doing before moving on and that's good for me because I tend to take shortcuts when I shouldn't. I'm learning, mom. I'm learning.
You can find out more about technology-based learning and the rebranding of
Homeschool Programming
to
CompuScholar, Inc
by visiting the following Social Media sites:
CompuScholar, Inc. really is teaching tomorrow's technology to today's kids in a refreshingly easy way. You'll want to check them out even if computers aren't your thing. They make it easy for parents to make sure their children are best prepared for what's to come.

I was given the opportunity to review
Java Programming
by
CompuScholar, Inc.
a
s a member of the
H

omeschool
Review
Crew
.
You can check out the
Crew Review
and see
what other members of the
Homeschool
Review
Crew
thought
of this Unit Study and other resources we reviewed (or just click on the banner below.)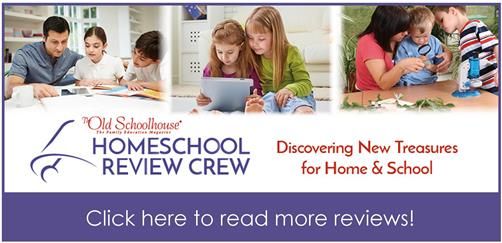 Pin It Now!