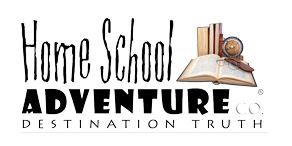 I was introduced to
Home School Adventure Co.
a few years ago and it has been my privilege to review several of Stacy Farrell's offerings here on the blog. They truly are
"engaging resources with a Biblical worldview"
and I use them with my children with no hesitation. Stacy has a heart for sharing JESUS in all that she does and that passion shines through every word of her writings. I've always liked everything she's shared my way, but I absolutely LOVE this newest Unit Study,
Walking with the Waodani: Adventures in Ecuador
.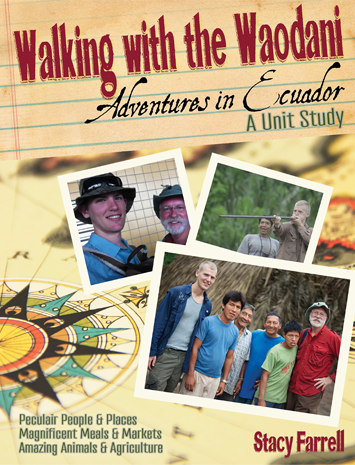 I'm not sure if I love this study more because it follows homeschooler Russell Winter -- whose parents dared to release him to adventure into the wilds of Ecuador -- or because it is a story of love that unfolds through the inspiration of missionaries Jim Elliott and Nate Saint. Or maybe I love it because it combines the two -- homeschooling adventure (and super brave parents) and missionaries that my own son fell in love with at an early age (
End of the Spear
, anyone?). Whatever the reason,
Walking with the Waodani
has my vote of confidence.
A four-part unit study,
Walking with the Waodani
engages students (and their parents) in a remarkable way as they explore the deep jungles of Ecuador together and put faces to the people groups that live there. The colorful pages of the study invite us all to step into the unknown as we seek to connect. The Great Commission comes to life through the pages of study because Stacy encourages us to see how very much we are all alike -- a people who need JESUS. As we have studied the basics of food, water, and survival, my children and I have been reminded that it is all about relationships. We have re-discovered what we oftentimes forget. People groups are all the same. JESUS came to earth to die for
whosoever
, and we are ALL whosoever. Although our day-to-day may not look the same, our hearts are all very similar. We are sinners in need of grace.
We have so needed the reminder that life is not easy and there are so many comforts that we take for granted. We have hot showers, running water, and food at our disposal 24/7. Our life is full of luxury. We are not tasked with catching our food, wild animals do not prey on us while we sleep, bugs do not feast on our flesh. The pages of the
Waodani Study
continually remind us of our blessings. Not only do we study the ins and outs of life in the jungle, but there are maps to be labelled, facts to be researched, and questions to be discussed. In the form of a Travel Journal, students are able to live out some adventure as they journey forth in faith. That's the easy part. There are also writing assignments, additional resource links for further study, and books and videos to explore and beautiful words to add to your vocabulary. You have the option of making this study as detailed and in-depth as you choose. Your children can simply read through the pages or they can embrace the mission.
Divided into four lessons,
Walking with the Waodani
is appropriate for families with children of all ages. My high schoolers are easily able to handle it on their own, but it is so much more than a "hand it over" resource. It contains studies of history, geography, and creative writing while including research opportunities and introducing cultural aspects of the jungle. Families can check out different species of animals, learn about the vegetation that is found there, and discuss local delicacies -- you can even try to replicate a few of those in your own kitchen, if you dare. We have
oohed
and
ahhed
over the beauty that is Ecuadorean culture and we have
yucked
and
gagged
over the foods eaten there. Can I just tell you that jungle dentistry makes this afraid-of-the-dentist momma shake? As a family, you can read and study together and then you can have your students work on the portions of the Travel Journals that are best-suited to each. How's that for individualized learning? I enjoy seeing which parts of the study most intrigue each of my children and grab their hearts. I like watching them fall in love with GOD's people all over again.
For more information about all things
Home School Adventure Co.
, please take a few minutes to visit the following Social Media sites:
I was able to get a sneak peek of
Walking with the Waodani
through the Crew, but you can join the waiting list TODAY to receive your copy hot off of the presses soon. I firmly believe that you will be blessed by the study. You are going to want this to be a part of your family's life. Trust me on this one.
For GOD so loved the world . . . the whole of it . . . that HE sent HIS SON -- and HE sends us.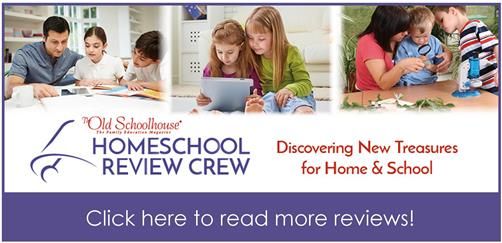 Pin It Now!