"It struck me hard that when I read and studied the Bible, I started with my own preconceived notions, prejudices, and ideas of truth. I wasn't really looking for truth. I was looking for God's confirmation of mine."
~Van Harden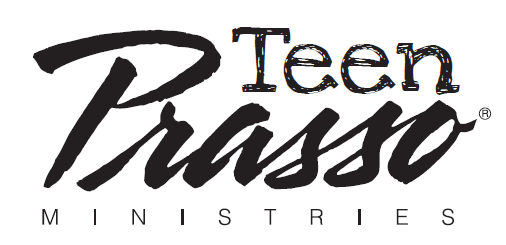 As a middle school minister, I am always looking for quality Bible study materials to share with the 6th - 8th graders I have the privilege of loving on and shepherding at church. As a mom, I continually strive to find programs that will draw my children closer to the LORD and help them stand strong in their faith. In Prasso Ministries, I have found a program that is suitable for both. Using the Teen Prasso Teacher's Manual in conjunction with the Teen Prasso Homework Manual is a great way to reinforce the Christian faith and establish a biblical worldview for those kids I care about the most. We live in troubling times and it is my heart's desire to make certain that my children know that they know what they know. It is imperative that students understand that they are HIS and HE loves them ever so much.
The Teen Prasso material can be used for both group discussion and individual study. The 13-week course includes group discussion and private study through the Teaching Lessons (Teacher's Manual) and the Student Journal (Homework Manual). Daily lessons in the Student Journal provide opportunity for students to walk through GOD's Word and delve into a deep faith journey of their very own. The Teaching Lessons provide step-by-step instructions for leading a small group study through discussion, prayer, and study of the Bible. As a minister, I am grateful for a series of lessons that is easy to pick up and begin, but that is Biblically sound without fluff. There are no silly games to play to drive the point home. Instead, students are actually reading Scripture and studying it for themselves to see GOD at work. (Don't get me wrong, there are certainly times when I might use a good game to get my point across, but watching students dig into the Bible and learn how GOD uses it to speak to them is good stuff. It is my desire that my own children and those that I minister to will take ownership of a personal faith and not rely on their parent's faith to see them through life. I want kids to really GET IT when it comes to GOD's Word and everlasting love.)
The coilbound Teacher's Manual contains 124 pages of lessons divided into 13 topics. Beginning with a great set of instructions and reminders for the group discussion leader, the first pages help set up a small group for success. I found the tips on how to deal with a diverse group of students to be invaluable -- and I've been ministering to students for 25 years.
Each lesson begins with a teaching outline that can be customized for your specific group. Starting with the key Bible verse, you are directed to the goal of the message for each meeting. The plan is easy to follow -- it tells you what to read, what to say, when to pray, how to explain concepts, and gives stories to be read right from your teaching manual as you teach. You can follow this verbatim (and still maintain a conversational flow) or deviate for further discussion, as needed. I find it easiest to start with a plan and then see where the HOLY SPIRIT leads us in discussion. The lessons begin with a challenge to students to start on the right path and guide them through the knowledge of everlasting life. Along the way, students are encouraged to use their "map" (Bible) to guide them to a clear understanding of overcoming the storms and trials of life that satan uses to discourage them. You discuss lies, peer pressure, anger, pride, and forgiveness as you lead students to refocus and look to JESUS all the days of their lives.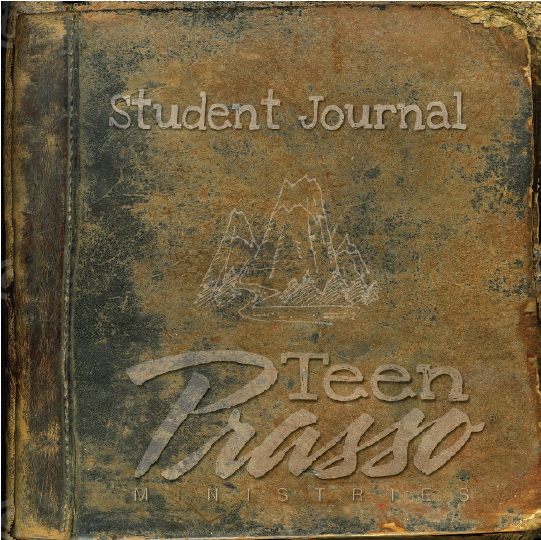 The meat of this Bible study material comes in the form of the
Homework Manual
. Called the
Student Journal
, the 8x8 coilbound book contains 187-pages of intense Bible study that allows students the opportunity to practice what they are discussing in small group sessions. In a hands-on journey, students are led to examine their lives and their personal relationship with JESUS in a practical way. The 13 chapters of the
Student Journal
coincide perfectly with the 13 small group lessons. They include memory verses, fill-in-the-blank questions, discussion, and descriptions that students complete daily. The perfect "Quiet Time" material, students will come to understand the weekly lessons as they journal through their Bible study. Each chapter is divided into 6 daily lessons. These take about 20 minutes to complete. Lesson 6 is a review of the 5 lessons completed where students are able to rethink what they've studied and write down the nuggets of truth they have learned. Finally, students answer 8 - 10 questions from the week's individual lessons that they will discuss in their small group study.
The Homework Manual is written directly to the student and is self-explanatory. Ideally, students should meet together for small group discussion/lesson and then work through the chapter's assignments daily for reinforcement. After a week, the small group meets again for discussion of the last week's personal study. This is a great way for students to lay claim to their faith and mature spiritually. It offers a safe environment in which to study, question, learn, and grow.
For purposes of this review, my Princess
(a rising Freshman)
has used the
Journal
on her own and we have discussed her personal study. This has been good and offered growth, but I am looking forward to using it in the small group session with middle schoolers this Fall. I can't wait to see their excitement as they begin to understand even more about the love of GOD.
You can find out more information about Prasso Ministries on
Facebook

.

Make sure to check them out. Solid Bible study for students is always a good thing. I am impressed and I recommend this study for your student ministry.
Because of HIM,

I was given the opportunity to review
Prasso Ministries
as a member of the
Schoolhouse
Review
Crew
.
You can check out the
Crew Review
and see
what other members of the
Schoolhouse
Review
Crew
thought
of this and other products as well (or just click on the banner below.)

Pin It Now!