"The Pilgrims made seven times more graves than huts. No Americans have been more impoverished than these who, nevertheless, set aside a day of thanksgiving." ~~H.U. Westermayer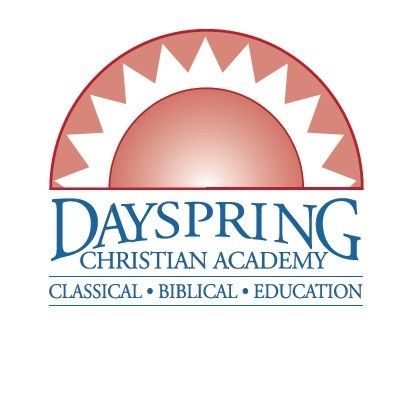 If you are passionate about teaching and preserving the truth about America's history, then
Dayspring Christian Academy
's new online education course,
The Pilgrim Story,
is a must for your family.
The Pilgrim Story
is intended for students in 2nd - 8th grades (per the Lesson Orientation included online) and offers a lovely approach to learning about GOD's Providence throughout the history of the Pilgrims as they traveled to America to begin a new life.
A five-unit course,
The Pilgrim Story
offers five objectives for students. At the completion of this
Principle Approach
study, students will be able to:
retell the major events of the Pilgrim's story in chronological order.
define Providence and give specific examples of how GOD guided and cared for the Pilgrims.
list four Biblical principles of government with examples and explain how to apply these principles to life.
define four Christian character traits exhibited by the Pilgrims using examples.
explain why Christians should rejoice in hardships by pointing out trials and tribulations faced by the Pilgrims.
Written by Mary Stauffer, a third-grade teacher at Dayspring Christian Academy since 1994, The Pilgrim Story will capture your heart and enrich your understanding of America's beginning. The virtual field trip to "America's Hometown" will be an exciting culmination. A self-paced, interactive module, your children will be excited to study and learn each day as they seek to understand the hardships faced by those who dreamed of true religious freedom.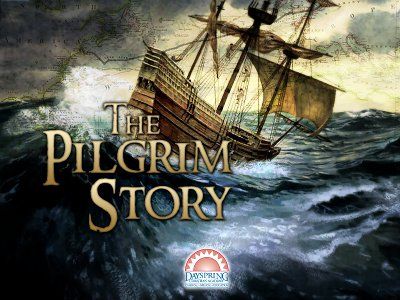 I REALLY LOVE this program for our family. First of all, the timing could not have been better. Its arrival was perfectly timed with our current history studies AND Thanksgiving is on the way. It has been delightful to see the excitement in my children's faces as they sit down each day to work on this portion of their history lessons. As we dig deep into the hardships surrounding those who decided to journey to the New World, we are inundated with things to be thankful for. GOD has just been all over this study from the very beginning. Due to an amazing change in plans for starting our new school year, GOD's perfect timing had us in the perfect position to begin
The Pilgrim Story
the very day it arrived.
The high quality video and eye-catching pictures have intrigued my children from the very beginning. When we first explored the website and read that
The Pilgrim Story
was intended for children in grades 3 - 6, I had planned to let the Princess do the bulk of the course and have the Boy Scout sit in on parts of it to solidify his understanding. BUT when I watched the Orientation slideshow and realized that indeed it was appropriate for 2nd - 8th graders, I rejoiced. My 6th grade daughter and my 8th grade son have worked side by side throughout and that is very good.
Learning together
The five units of
The Pilgrim Story
break down into 17 lessons and 5 unit tests (multiple choice or essay). Each lesson "should" take about 30-45 minutes to complete. I say they "should" because we found that they often took a bit longer here --and that didn't bother me at all because I insisted on the very best handwriting the kids could offer. You see, each lesson provides printable resources that coincide with what is being taught and I printed those resources the night before I assigned the lesson. The printed materials included vocabulary words, quotes, maps, activities, charts and student note sheets. As they watched the slideshow, the Princess and the Boy Scout filled in blanks on the note sheets. They were able to pause as necessary in order to complete the notes or stop and review if there was something they either did not understand or just wanted to watch again.
Student Note Sheet being filled in as they work through the lesson.
Now, you know I'm a notebook junkie. I really like notebooks and think a well-planned notebook not only helps students learn and study, but also offers a great reference tool for future studies. The notebook created in
The Pilgrim Story
was no exception. Students keep a notebook as record of their work. I purchased a 1 inch 3-ring binder and the kids added 5 divider tabs. They were told how to label their tabs and all of the subsequent work was filed accordingly. The notebook teaches students to have good organizational skills, it gives accountability in the student's learning process, and it creates a lasting record of student's learning. Using their very best handwriting was an added bonus. As a result, both the Boy Scout and the Princess are proud of their work.
You can see their notebooks here. I LOVE that they are working so intently side-by-side.
Now for the nitty gritty:
The Pilgrim Story begins with lessons that attempt to explain why the Pilgrims felt the need to set out for a new land. King Henry and the Geneva Bible are discussed and explained before the Pilgrims even begin making preparations to move. Students follow the Pilgrims to Scrooby and Leiden and watch as multiple attempts are made to escape religious persecution. Both of my children enjoyed "helping" decide what supplies were needed to successfully make the voyage and both were dismayed by the conditions suffered on the Mayflower. As hard as it was, the Pilgrims remained determined and they persevered. The Pilgrim Story demonstrates just how demanding survival was and encourages us all to NEVER give up.
Dayspring Christian Academy offers a
six-month subscription to The Pilgrim Story for $99
. This allows ample time to complete the course and all of the enrichment activities included. You can read a bit more about the class, watch an introductory video, and sign up today. We have found it to be a wonderful addition to our study and I am so very thankful for the opportunity to include it at Long Leaf Academy. The Boy Scout and the Princess are enjoying every lesson. Here's what they had to say about
The Pilgrim Story
:
Boy Scout: I didn't know about all of the different agreements each family had to sign before they were allowed to travel to the New World. The Pilgrims had to sign an agreement to say they would work 6 days a week and that they would send products back to England. That was interesting to me. I had a little trouble sometimes fitting all of the words onto the lines in the study notes. I liked how the program told you the facts and how they showed you pictures and let you play games. The pictures demonstrated what the Mayflower and the Speedwell looked like and kind of made it more real to me. The Pilgrim Story really brought this part of history to life for me. I also like how they got their facts straight. I liked knowing exactly who was on the Mayflower.
Princess: My favorite part about The Pilgrim Story was the activity games. I really liked the game where you decided what you should take on the Mayflower. You had to make good choices to see if you would survive with the supplies that you chose. Like, you could take toys, but you really shouldn't because they would take up room in the storage chest. That room was very important because families only had so much space for their personal stuff. You had to think about the whole family and not just yourself.
Hard at Work!
I KNOW you'll like this as much as we do. It's beautifully done and well worth every penny. Make history come to life for your family. They'll thank you for it.
~Disclaimer: I was given the opportunity to use and review the Pilgrim Story by Dayspring Christian Academy as a member of the Schoolhouse Review Crew. The opinions stated are mine and mine alone. I was not paid to share my thoughts and feelings with you. I received a 6-month access to the website in exchange for my honest review. You can check out the Crew Review and see what other members of the Crew thought of The Pilgrim Story
.~
Pin It Now!